NFT Marketplace Development
Build Your Own Profitable, Scalable, and User-friendly NFT Marketplace with Us!
Overview
A Promising NFT Marketplace Development Company
With a strong foundation in Decentralized Applications, we help businesses build NFT Marketplace for bidding, selling, and trading of digital assets backed by NFTs. We build a robust NFT Marketplace for a wide array of digital assets and physical assets like gaming cards, software licenses, artwork, and many others ensuring a seamless trading experience.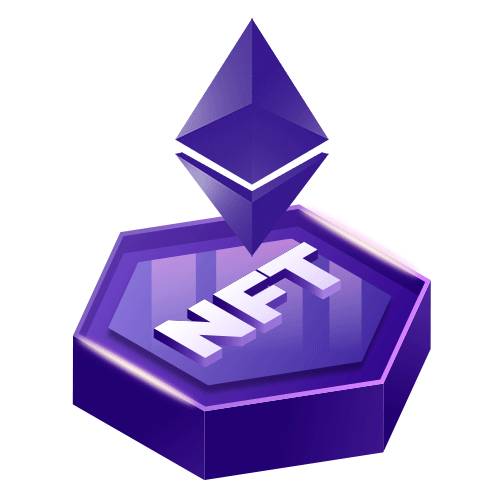 Our Benefits
We Serve a Horizon of Benefits to Our Esteemed Customers Through Our NFT Marketplace Development
Security Audit
We deploy the NFT Marketplace after rigorous testing and fixing of the bugs to secure the funds and digital assets avoiding vulnerabilities.
Customized Platform
We Customize our NFT Marketplace Development services based on the needs of our customers to meet their business objectives.
Intuitive Interface
We offer a self-explanatory interface for our NFT Marketplace delivering an enhanced trading experience.
Cutting-Edge Technology Standards
Our certified professionals stay updated with cutting-edge technology trends to deliver enhanced NFT Marketplace Development Services.
Our Services
We Offer a Bundle of Services to Our Esteemed Clientele!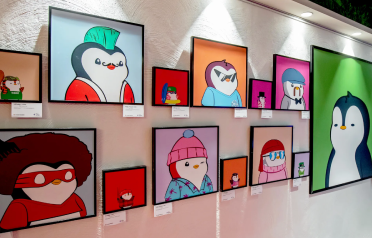 Centralized NFT Marketplace Development
With centralization, the asset custody belongs to the NFT Marketplace preventing the loss of assets or accounts being locked in case the users forget their passwords.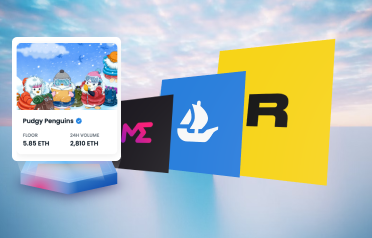 Decentralized NFT Marketplace Development
Through decentralization, we enable users to connect their wallet directly to the NFT marketplace eliminating the need to enter KYC details.
Our Features
We Craft a Robust NFT Marketplace Embedded with the Latest Features!
Wallet Integration
Through our NFT Marketplace Development, we enable users to connect their wallets like Metamask for seamless trading of digital and physical assets.
Multi-currency Support
We develop an NFT Marketplace that supports a wide array of currencies enabling seamless trading of digital assets.
Multi-chain Support
We offer multi-chain support on NFT Marketplaces offering a huge exposure to the NFTs developed with multiple blockchains.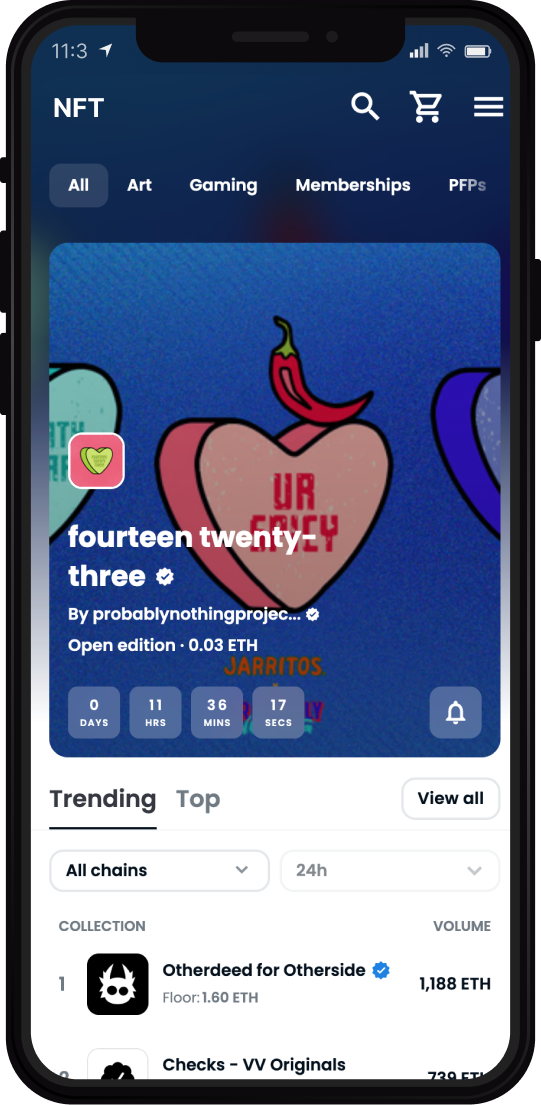 Cross-platform Compatible
We develop an NFT marketplace that can be accessed on any device and operating system from anywhere and at any time.
Ranking and Filters
We display the ranking of tokens with volume, average, price, and other required information enabling the best NFT to receive more visibility.
Bidding
We integrate multiple listing methods like fixed-price listing, dutch auction listing, and English auction listing in our NFT Marketplace.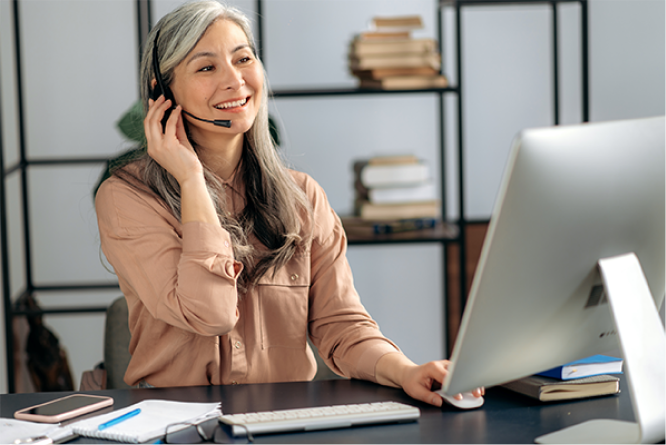 Talk to Our Experts!
Launch Your NFT Marketplace Now!
If you are looking for a reliable NFT Marketplace Development Service, we are the right choice for you! Hurry up! Schedule a Meeting with our experts now!
Popular NFT Marketplaces
We Develop Clones of Popular NFT Marketplaces

OpenSea

Axie Marketplace

Larva Labs/CryptoPunks

Rarible

SuperRare
NFT Marketplace Applications
We Serve a Wide Array of Industries Through Our NFT Marketplace Development



Blockchains on which we develop
NFT Marketplace
We can also integrate your ideas with the Blockchain standards based on your business requirements with our World-class NFT Marketplace Development Services.
FAQ's
Frequently Asked Questions
Solutions, stories and thought leadership from across the company
What are Non-Fungible Tokens(NFT)?
Non-Fungible Tokens are digital assets depicting the objects like art, music, videos, and gaming NFT Development. These assets are bought and sold online, usually with cryptocurrencies. In the NFT marketplace, these digital assets are non-fungible. In other words, the tokens are unique and there can't the same replacement for these when traded. Amid this pandemic-induced crisis, NFT Marketplace Development Services have proved to be the life savior for artists across the globe. The process of turning the digital arts into a part of Ethereum Blockchain- a tamper-proof public ledger is called Minting an NFT. In the NFT Marketplace, the NFTs are "Minted" once they are created.
What is an NFT Marketplace?
The platforms that enable storing, displaying, and trading of NFTs are defined as NFT Marketplace. The NFT Marketplace is similar to Amazon with a thin line of difference i.e. Amazon involves trading goods while the NFT marketplace consists of trading NFTs. These decentralized platforms act as an online web store that runs on a Blockchain platform.  These marketplaces enable trading NFTs through an auction or a fixed price with the help of crypto wallets that are crucial for transactions. 
What is a Decentralized NFT Marketplace?
The NFT Marketplace is Decentralized and Secure since it is based on the Blockchain network. The Decentralized nature of NFTs enables the investors and artists to verify the ownership rights of a collectible or an artwork. The NFT Development Company offers a Decentralized NFT marketplace built using smart contracts, which are automated enforceable agreements executed without intermediaries and accessed by anyone with the internet.
How to Build Your NFT Marketplace?
Before deploying your NFT Marketplace, it is important to have a clear vision of your NFT Development. Define your role as an administrator, whitepaper, and roadmap for your business project before you begin the NFT development. Once the vision is defined, list down the features, technology stacks, and NFT standards for your marketplace. Make a smart move by choosing the best NFT Development Company like Rwaltz for your NFT Marketplace Development. 
What are Tokens in NFT Marketplace?
The Digital assets that are built on a specific Blockchain and are defined by the Smart Contract are termed Tokens. In the NFT marketplace, these Tokens are created by an NFT Development Company and are used for the purchase, investments, and storing values. There are two types of tokens namely; fungible and non-fungible tokens. A fungible token is where an asset can be exchanged with an asset of the same category or individual goods.
What are the Benefits of NFT Marketplace Development?
NFT Marketplace development Services involve a smart contract that acts as an intermediary in transactions; releasing the payment post receiving the acknowledgment from the buyer's wallet.
The Smart Contract in the NFT Development monitors the wallet transactions ensuring there are no fraudulent attempts 
The platform offers the clients to mint the NFT or import it from the wallet directly
The NFT Marketplace with its Authentication and Verification mode traces back the seller's identity through the platform 
Can I customize the design and features of my NFT Marketplace?
Yes, absolutely! Our NFT Marketplace Development service is highly customizable. We work closely with you to understand your vision and tailor the design and features to match your branding and business needs.
Let's Get Started
Connect with our experts and schedule a meeting right away! Let's take your project idea to the next level!
Want to develope other service?
Are you looking for a different service? Scroll yourself to our bundle of services and explore them!