Crypto Launchpad Development Services
Be an Epicentre of Crowdfunding with Solution Expertise
ICO | IEO | IDO | IFO | ILO | IIO | INO
Overview
Cryptocurrency Launchpad Development Company
Through our robust development services, we facilitate a feature-rich and powerful launchpad offering better market visibility to blockchain projects. Our team of experts understand your requirements, analyze them, and develop a launchpad that meets your business goals.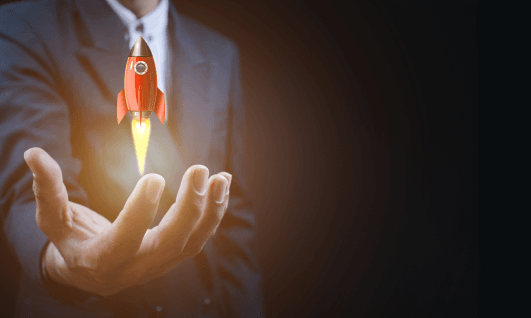 Our Fundraising Models
We Craft a Robust Platform to Serve Capital To the Newbies through Multiple Fundraising Models
Initial Coin Offering (ICO)
Raising capital for small businesses and startups to encourage the investors to invest directly
Initial Exchange Offering (IEO)
Raising capital for small-sized businesses through a third-party exchange platform
Initial DEX Offering (IDO)
Locking assets in Decentralized Exchange for new tokens enables businesses to raise funds through the investment pools.
Initial Farming Offering (IFO)
Generating funds through farming and benefitting both owners and users through incentives
Initial Liquidity Offering (ILO)
Bypassing the ICO process the tokens are released in an existing market to raise liquidity
Initial Insurance Offering (IIO)
Distributing fresh new tokens to investors through European option trading
Initial NFT Offering (INO)
A crowdfunding platform where NFTs are sold at an early stage
Benefits We Offer
Leverage the Benefits of Launchpad Development Services with Us!
Security Audit
We offer a self-explanatory interface for our Launchpad delivering a seamless experience.
Cutting-Edge Technology Standards
Our certified professionals stay updated with the cutting-edge technology trends to deliver enhanced Launchpad Development services.
Customized Solutions
We understand the requirements of our clients and Customize the Launchpad to meet their business objectives.
Industry Specific Solution
We understand your requirements and propose a launchpad that best fits your business objectives.
Wallet Integration
We enable users to connect their wallets like Metamask wallet for seamless investments in the new Crypto Assets.
Fundraising Models
We deploy a Launchpad that has the ability to raise capital through multiple fundraising models like ICO, IEO, IDO, IFO, ILO, and IIO.
Multi-Tiered Staking Module
Through our Launchpad, the administrators can create multiple tiers for investors enabling them to participate in the funding rounds based on the staking platform.
Cross-Chain Support
Our Launchpad supports cross-chain projects to enable users to purchase tokens from different Blockchains for seamless investment.
Our Features
We Develop a Stunning Crypto Launchpad to Serve as a Crowdfunding Medium for Projects
Talk to Our Experts!
Develop Your Own Launchpad
We are a one-stop shop for all your Launchpad Development requirements! If you are looking for a reliable Launchpad Development Company, then we are the right choice for you!
connect to our experts with just a single click.
We Also Develop Clones of Popular Projects!
Let's Get Started
Connect with our experts and schedule a meeting right away! Let's take your project idea to the next level!
Want to develope other service?
Are you looking for a different service? Scroll yourself to our bundle of services and explore them!