Smart Contract Audit
Our Smart Contract Audits are Accepted Globally by Top Exchanges!
Exchanges
Our Smart Contract Audits Are Accepted Globally by Top Exchanges!
Overview
Smart Contract Audit Service
We deliver comprehensive Smart Contract Audit Services helping start-ups and companies to securely launch their Blockchain applications. Our solution experts harness their expertise and experience to audit smart contracts ensuring highly secure code.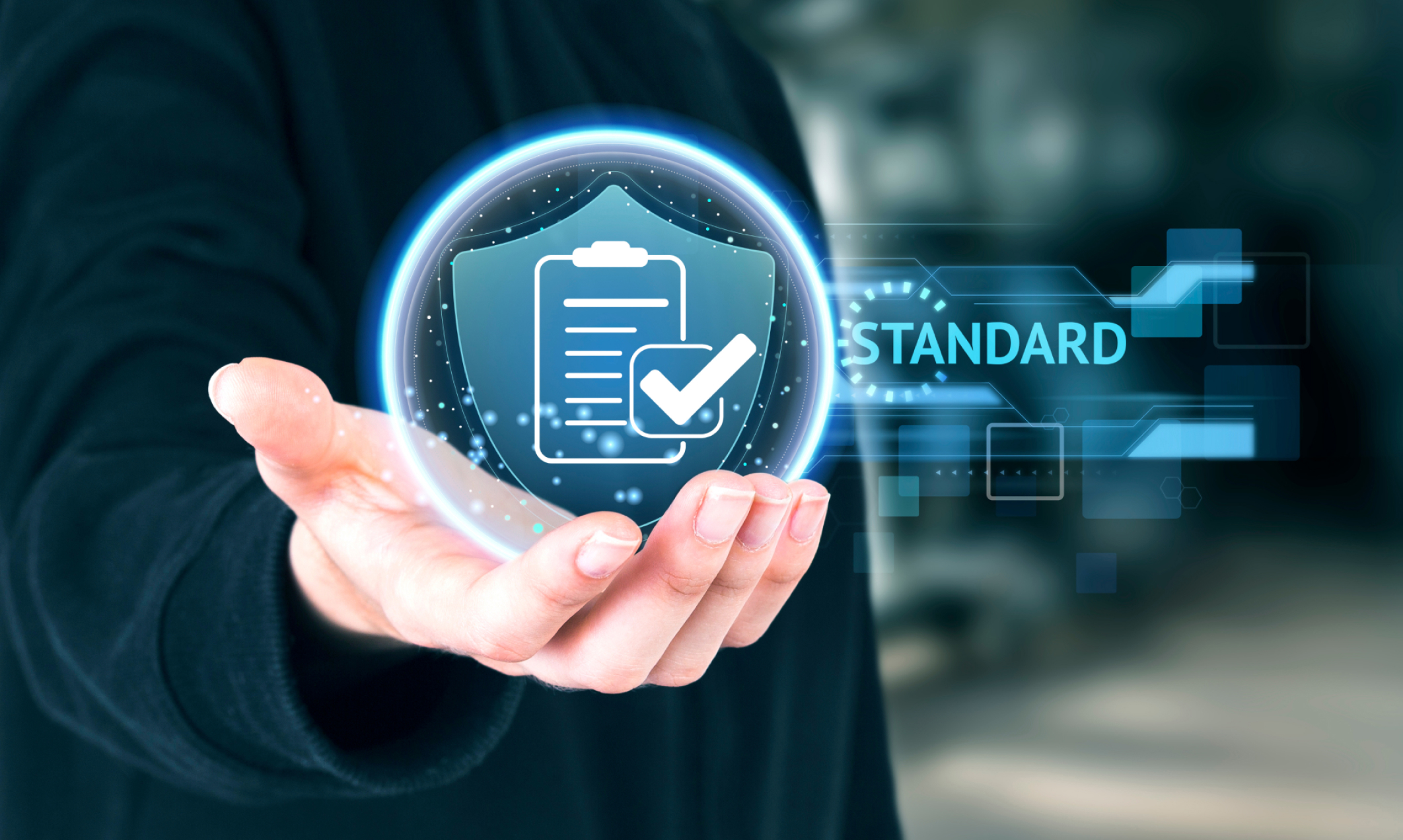 Our Benefits
We offer a Bundle of Benefits to Our Esteemed Clientele Through Our Smart Contract Audit Services.
Accepted across Global top 10 exchanges
Our Smart Contract Audits are accepted globally across the top 10 Crypto Exchanges listed on CoinMarketCap.
Bolstering Investor Confidence
We offer an audited certificate depicting the tokens and coins are free from vulnerabilities thus boosting the investments.
Easy Exchange Listing
Our smart contract audit certificate is easily accepted by the listing platform ensuring hassle-free listing.
Avoid Errors
By auditing the Smart contracts in the early stage of the development cycle, we prevent potential catastrophic threats after the launch.
Our Features
We Audit Your Smart Contract Code to Avoid Vulnerabilities in Present and Future
Authorized Certification
Post completing the audit, an authorized certificate is generated that depicts the smart contracts are verified according to the defined conditions.
Audit Report
The audit report outlines the potential vulnerabilities of the code along with the recommendations to improve the security based on the latest security patterns.
Analytical Tools
Through our analytics, we identify the vulnerabilities in the code and classify them into high, medium, and low.
Expert Review
Our certified professionals at RWaltz, check the self-executing code of your smart contracts and share the appropriate reviews to eliminate vulnerabilities.
Process We Follow
We follow the Standard 5 Step Process to Ensure the Secure Deployment of Smart Contracts
Share the Crafted Source Code
Get the Quote
Audit the Code to Check Vulnerabilities
Suggest Optimization
Generate and Publish Audit Report
Process
How it works?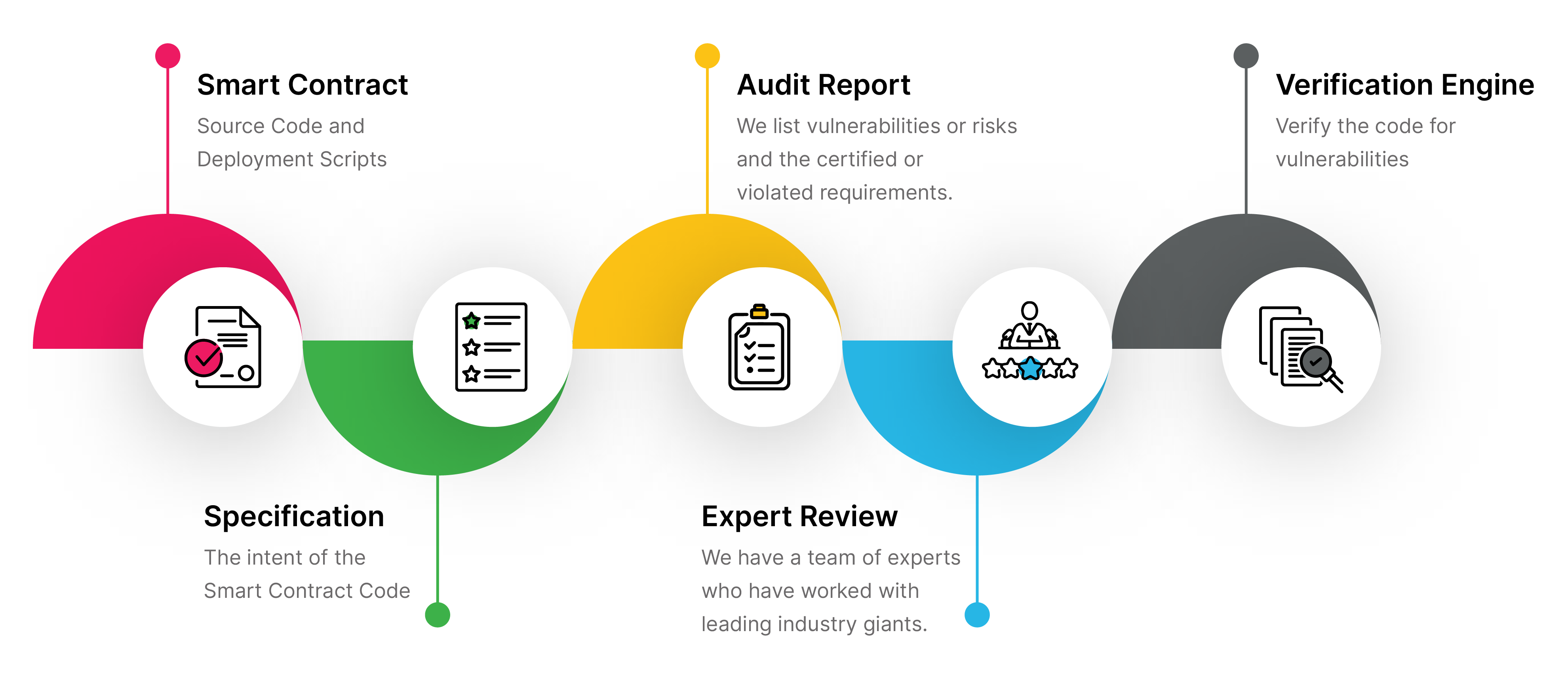 What Else Do We Offer?
We Audit the Smart Contracts for Vulnerabilities and Propose Remedies to Resolve them
Cutting-Edge Technology Standards

Transparent Reports

Expertise in Formal Verification

Security Counselling
Industries We Serve
Industry leaders are using specialized applications of RWaltz Blockchain to remove friction, build trust and unlock new value — both across industries and around the globe. Select your segment to see how to overcome the challenges you face today.
Banking and Finance
Healthcare
Real Estate
Logistics
Automobiles & Transportation
Trading
Government
Insurance
FAQ's
Frequently Asked Questions
Solutions, stories and thought leadership from across the company
What is a smart contract audit and why do I need it?
A smart contract audit is a thorough review and analysis of the code that makes up a smart contract, with the goal of identifying and mitigating potential security risks or vulnerabilities. Smart contract audits are essential to ensure the safety and reliability of smart contracts, which are used to automate and execute various types of transactions. Without a proper audit, your smart contract may be vulnerable to hacking, fraud, or other security breaches.
How long does a smart contract audit take?
The duration of a smart contract audit can vary depending on the complexity of the contract, the number of lines of code, and other factors. A typical audit can take anywhere from a few days to a few weeks to complete. However, it's important to note that the audit process should never be rushed, as the safety and security of your smart contract are paramount.
Who performs the smart contract audit?
Smart contract audits are typically performed by experienced developers and security experts who specialize in blockchain technology and smart contracts. At our Smart Contract Audit Service, our auditors have years of experience in the field and a deep understanding of blockchain technology, programming languages, and security best practices.
How much does a smart contract audit cost?
The cost of a smart contract audit can vary depending on the scope of the audit, the complexity of the contract, and other factors. At our Smart Contract Audit Service, we offer competitive pricing and a transparent fee structure. We work closely with our clients to provide a customized quote based on their specific needs and requirements.