Crypto > NFT Concepts
What NFT Means for the Music Industry?
June 27, 2022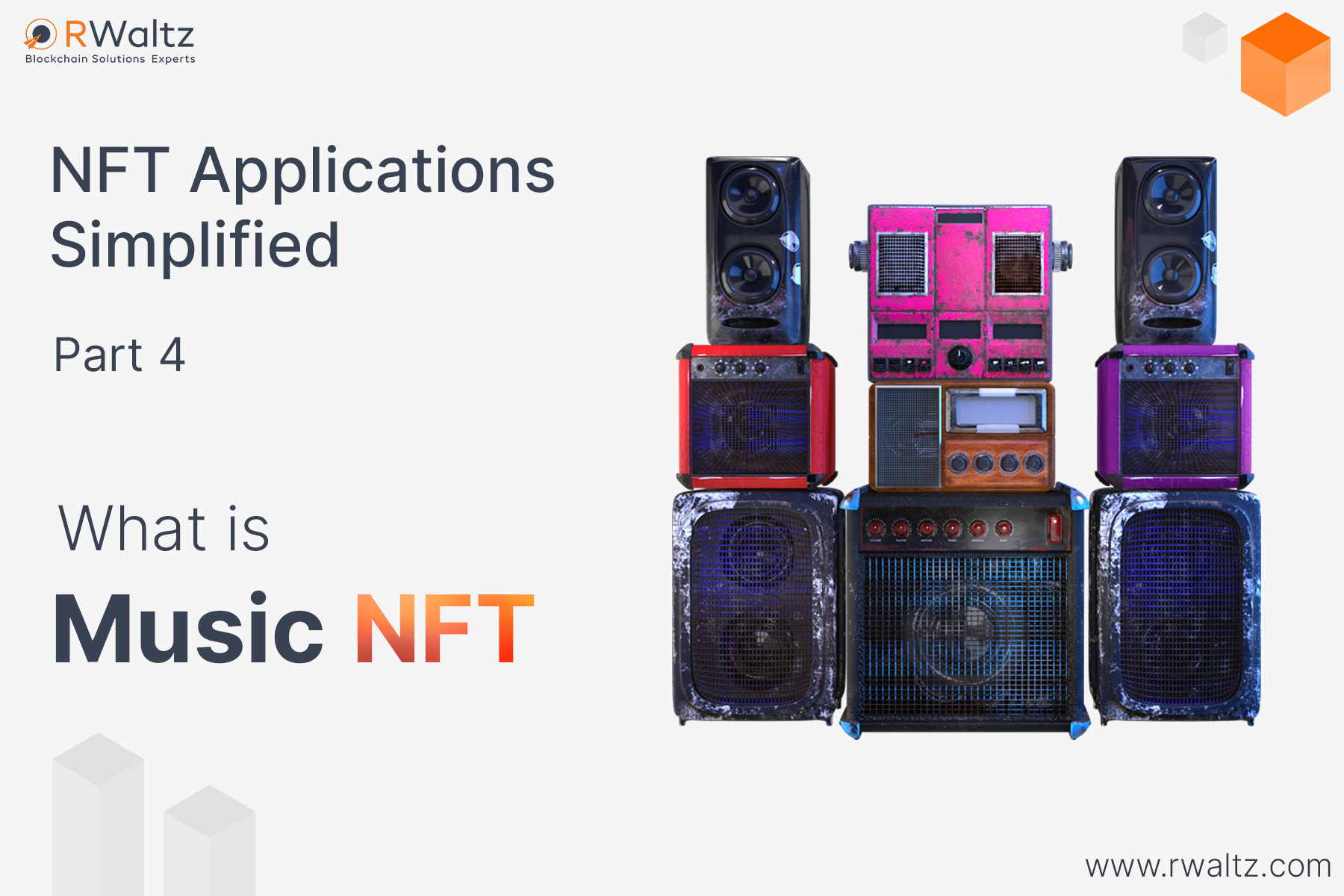 The last decade, witnessed a major transformation in the Music industry with the rise of NFTs and NFT Marketplace Development. NFT development introduced a new way for artists, singers, and musicians to monetize their work.
What is Music NFT?
Music NFT depicts a certificate of ownership for a unique musical work delivering the exclusive rights of the original content to the creator. An artist can create NFTs of videos, artwork, or even music and monetize them to earn additional revenue.
How NFTs are Transforming the Way Music Sounds?
The music industry has a huge fan base and minting music NFTs on NFT Platforms is a way for artists to build a sentimental connection with the fan base. NFT platforms introduced a new way to connect fans and musicians, monetizing the music by selling them directly to fans. Additionally, the artists can earn royalties in the secondary market for every sale of music NFTs.
Trading music NFTs on NFT Marketplaces has always been a craze. Today, a few of the emerging platforms are exclusively focused on trading and minting music NFTs. The musicians and celebrities are leveraging the NFT Marketplace Development Services, as an advertising medium to stay ahead of the competition and increase their brand presence.
Music NFTs are not just a buzz but, have turned into a crucial part of marketing strategy for musicians.
How to Create Music NFTs?
Creating NFTs refers to minting the NFTs that begin with the original piece of art, music, video, 3d animations, gifts, and images.
Post creating your Music NFT, it's time to choose the NFT Marketplaces like OpenSea, Rarible, etc. You can also create your NFT Marketplace with Blockchain development companies like RWaltz.
Post choosing the NFT platform, integrating "Ethereum Wallet" is crucial. NFT Marketplace like OpenSea asks for Metamask integration that can be directly accessed on OpenSea. You can download the Metamask chrome extension to create your account.
Minting NFTs will require funds in the Ethereum wallet to pay the "Gas Fee" which is a one-time payment required for each transaction on OpenSea.
The last step is creating the account on NFT Marketplace Development you choose and crafting a collection to list your Music NFTs.
Which are the top Musicians to leverage NFT Marketplaces?
Kings of Leon
Kings of Leon turned one of the 1st bands to craft an NFT for their latest album "When you See Yourself". With the sale of these NFTs, they generated $2 million with six golden ticket auctions.
Steve Aoki
Steve Aoki, the superstar American DJ and producer earned $4.25 Million with his debut NFT Collection called Dream Catcher. He sold his NFT collections on one of the leading NFT Marketplaces.
Eminem
Eminem's 1st NFT collection, "Shady Con" garnered great success with it being sold on one of the leading NFT Marketplace at the end of April. With the sale, Eminem earned $1.78 Million. This NFT collection was a big hit as it comprised some iconic characters from his music videos.
Grimes
TikTok's most popular communist, Grimes launched his NFTs titled "Earth" and "Marks" which brought him the bulk of sales accounting for $7 Million. His video NFT "Death of the Old" managed to earn $389,000.
RAC
The Grammy Award Winner and the Portuguese-American producer RAC released NFTs related to his new record "YOU". He earned $708,000 which was more than his combined album sales.
Let's Conclude
Hopefully, we have enlightened your knowledge on Music NFTs and NFT Marketplace Development. If you have questions, feel free to connect with us.
Are you looking for an NFT Marketplace Development company? Take a look at our services and schedule a meeting right away to discuss your project idea. Let's together take your NFT project ahead! Hurry up! Lead the competitive edge with our robust NFT marketplace development services.