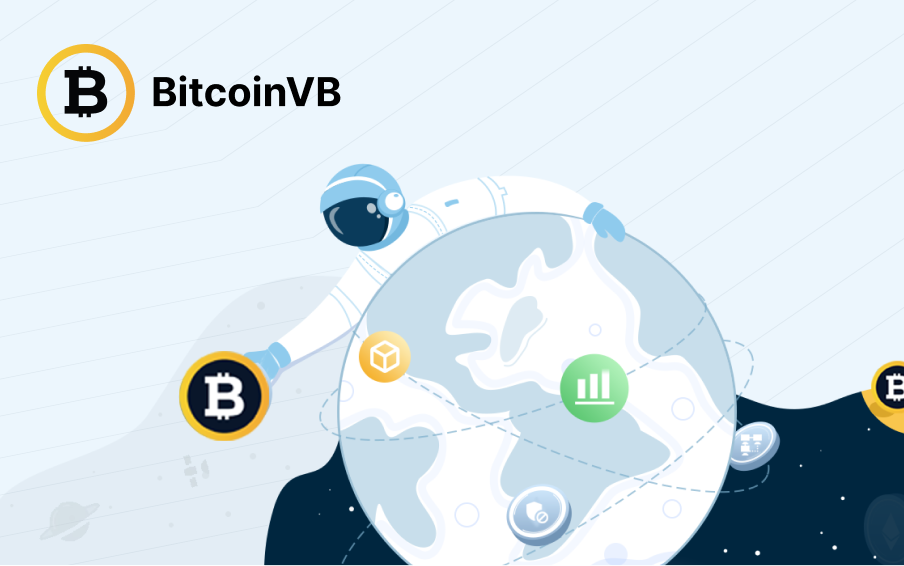 BitcoinVB Wallet App
Secured and Reliable Top-graded Crypto Trading Application
Created on its own Blockchain network, the BitcoinVB wallet enables seamless storing and trading of BitcoinVB, BTC, BTC Cash, and LTC. It is implemented into the BitcoinVB ecosystem facilitating rewards and benefits to the BitcoinVB community.
BitcoinVB Wallet is a decentralized application ensuring secure and transparent transactions
Incorporated with Bitcoin fork to reverse the hacking impact
Secured application for Money Management
The certified professionals at RWaltz designed BitcoinVB- a P2P platform that enables direct transactions without an intermediary like banks delivering a cost-effective solution. The application enables the users to manage their accounts, ensuring a 3600 view of their wallet right from the account balance to the transactions.
BitcoinVB Wallet: RWaltz developed a wallet to ensure secure storing and transactions of Bitcoins
QR Scanner: RWaltz integrated the QR scanner into the application to ensure easy transactions by scanning the wallet address
Backup and Recovery: RWaltz has enabled the backup and recovery feature into the application to avoid data loss
Import Existing Wallet: BitcoinVB enables the account holders to import their existing wallet using a private key
Security: BitcoinVB is integrated with private keys to ensure heightened security
Components we use

See Our Other Projects
blockchain
Probit Global
It is one of the Top 20 Crypto-Exchange in the world. ProBit offers its users to trade more than 340 cryptocurrencies in nearly 600 markets, making it one of the best exchanges for the latest coins and tokens.
View Details
blockchain
Carnomaly
The CARNOMALY ecosystem is a fleet of solutions to empower digital innovations into the automotive industry by leveraging Blockchain Technology. Bridging the gap between the automotive sector and Blockchain technology, CARNOMALY ensures user-focused, equitable, and transparent buying, owning, and selling of the vehicle.
View Details
blockchain
BTCBAM - Bank
Encouraging users to achieve financial freedom, BTCBAM is a Vienna-based cryptocurrency mining company enabling investors and entrepreneurs to avail investment capital.
View Details