Crypto > Blockchain Development
How is Blockchain Transforming the Automotive Industry
September 15, 2022
Blockchain technology gained momentum with the rise of cryptocurrencies but now, automakers are exploring it to design future cars. Blockchain solutions are reshaping the automotive sector by introducing connected, electric and autonomous vehicles.
Let's dive in deep to explore more about Blockchain Development in the Automotive industry.
The Era of Connected Cars with Blockchain Technology
According to research in 2019, it was estimated that 28.5 million connected vehicles were sold across the globe.
Fostering two-way communication between cars and their supporting infrastructure is the crucial element to boost the future of connected cars. Blockchain technology is taking the driving experience to a next level with the ability to collect and communicate data from the surrounding environment.
A Blockchain-enabled autonomous car needs continuous updates on road conditions, traffic analysis, car health, etc. The future of driving implies a more simplified version of automotive through smart contracts.
How Blockchain Technology is Transforming the Automotive Sector?
Secure Payment System
Many automotive companies have realized the importance of Blockchain technology and have started accepting cryptocurrencies as a payment mode.
For electric car owners, every time a vehicle is charged an action will be triggered through the smart contract on the Blockchain. The smart contract will execute a code automatically where the appropriate charging cost will be deducted from the user's account and sent to the power station. Similar will be applied for parking costs, insurance, etc.
Automotive Supply Chain
The automotive sector is leveraging Blockchain technology to monitor and keep a track of car manufacturing and marketing processes. The car makers are integrating Blockchain solutions to trace the lifecycle of vehicles from start to end and identify defective spare parts. Automotive manufacturers are leveraging Blockchain Development Services to enhance production efficiency and ensure transparent processes reducing logistics management costs.
Reduce Fraud and Forgery
Blockchain technology can maintain a complete record of the car history right from manufacturing, users, repairs, servicing, accidents, etc. This information recorded on Blockchain cannot be altered and hence it is impossible to deceive the real nature of the vehicle. This information is extremely important when reselling automobiles. Thus, this tamper-proof Blockchain technology offers accurate information to the buyer, thus eliminating fraud and deriving the actual value of the car.
Decentralized Ride-sharing
Ride-sharing services like Uber and Ola have taken automotive to the next level. Decentralized ridesharing aims to remove intermediaries between rider and driver ensuring secure data storage. This ride-sharing is based on a smart contract that is executed when the pre-defined conditions are met. In case, the rider cancels the ride, the contract releases a small portion of the funds to the driver rather than paying an arbitrary cancellation fee. Eliminating the intermediary, Blockchain-based shared riding enables the riders to choose drivers based on quality, pricing, and other market factors.
Car Insurance
Blockchain technology enables companies to personalize insurance policies and claim management based on driving behavior, rather than history. The sensors can capture the data like breaking behavior, mileage, etc. which will be stored on Blockchain and accessed by the insurer when needed. This will help the automotive to streamline the vehicle insurance claim process by providing accurate information.
CARNOMALY- Blockchain Technology Powers 1st Digital Vehicle Marketplace
CARNOMALY leverages Blockchain technology for user-focused, equitable, and transparent buying, owning, and selling of vehicles. CARNOMALY collaborated with a reliable Blockchain Development Company like RWaltz to audit its Smart Contracts.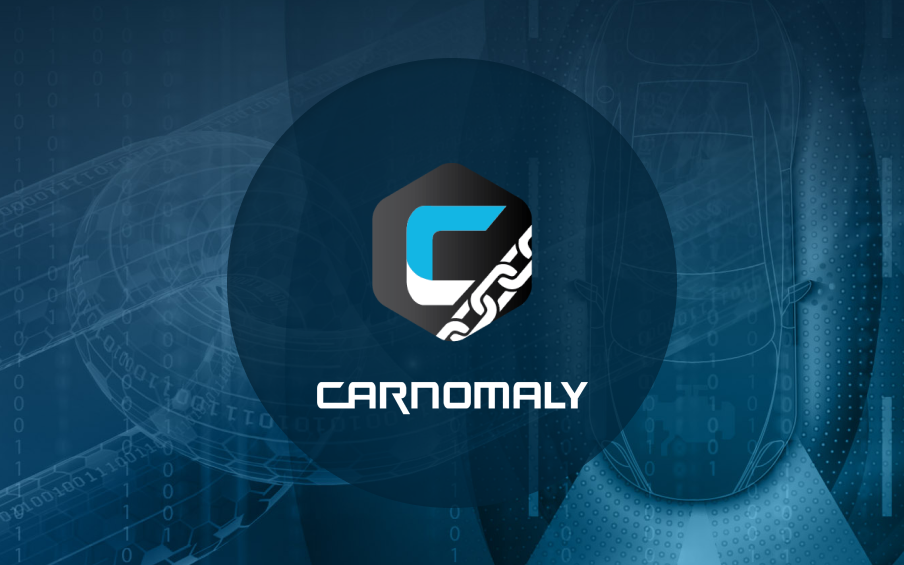 Take a look at the portfolio. If you are looking to develop a clone of CARNOMALY, just scroll yourself to our Blockchain Development Services and schedule a meeting right away.
Wrap Up
Hopefully, the above article has enlightened you on Blockchain Development for automotive. For further queries, feel free to connect with our experts.
If you are looking for a Blockchain Development Company, talk to our experts right away!