Crypto > Token
Mastercard Makes Music with NFTs
October 3, 2023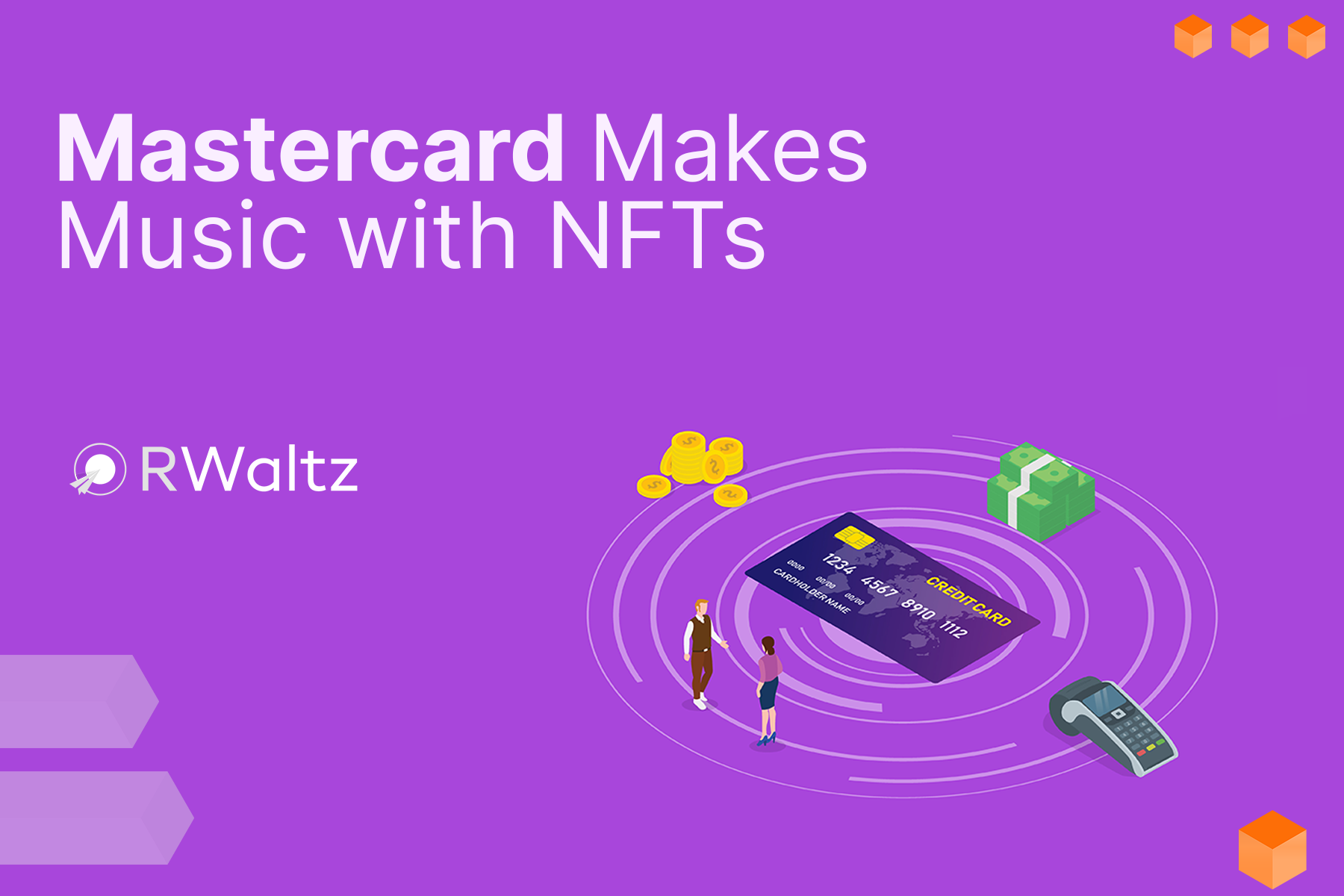 Legacy financial services giant Mastercard recently announced an exciting new NFT project that aims to support emerging musicians worldwide. The company is launching a collection of NFTs called "Priceless" that will grant holders access to exclusive music experiences, mentoring, marketing promotion and more through Mastercard's existing "Priceless" loyalty program.
This NFT collection marks a major milestone for Mastercard's crypto and web3 efforts. It shows how traditional finance and big tech are increasingly embracing NFTs and blockchain technology for new use cases like memberships, loyalty programs, and community engagement.
About Mastercard's Priceless NFT Collection
Mastercard revealed it will drop the "Priceless" NFT collection on the Ethereum blockchain in April 2023. The NFTs will feature exclusive artwork from 10 up-and-coming musicians around the world.
There will be three tiers of NFTs based on different levels of access, rewards, and exclusivity for holders:
Emerging Artist NFT - Basic tier for early supporters
Rising Artist NFT - Mid-level with more rewards
Established Artist NFT - Top-tier with the highest level of exclusive perks
Benefits for NFT holders include personal mentoring from industry leaders, marketing and social promotion of their music, and passes to Mastercard branded events like Priceless concerts and experiences.
This approach lets fans directly support artists they believe in early on. It also lets Mastercard tap into crypto culture and allows musicians to build engaged communities of NFT-holding fans.
Why NFTs Make Sense for Mastercard
For Mastercard, NFTs present a logical extension of its long-running Priceless loyalty program. The credit card company has leveraged Priceless for years to make cardholders feel special and provide unique experiences like exclusive dining events and early concert access.
With NFTs, Mastercard can evolve this program to be crypto-native. Loyalty points and membership perks can be directly integrated with blockchain tech. This lets Mastercard innovate around digital ownership and scarcity while connecting with younger, crypto-savvy audiences.
More broadly, NFTs and crypto align with Mastercard's increasing focus on web3, the metaverse, and emerging technologies. The company clearly recognizes blockchain's potential to transform payments, banking, and commerce.
The Priceless NFT collection will provide Mastercard with insights into crypto users' behaviors and demands. It will inform how the payments giant can provide value to consumers and merchants across both traditional finance and decentralized ecosystems.
The Future of NFTs
Mastercard is joining a growing list of major brands experimenting with NFTs. From Nike to McDonald's, we're seeing household names launch everything from branded collectible NFTs to virtual experiences and metaverse activations.
This surge in interest makes it clear that NFT applications are expanding beyond profile pic collections and digital art. There is tremendous potential for tokens, membership passes, fan engagement tools, and more.
For companies and creators looking to develop NFT projects, partnering with an expert token development firm like RWaltz can help bring concepts to market. With blockchain development and smart contract audit services, they enable brands to launch NFTs safely and successfully.
As Mastercard's new Priceless NFT collection demonstrates, we're only beginning to see how NFTs can transform loyalty programs, access passes, communities, and countless other use cases across industries.