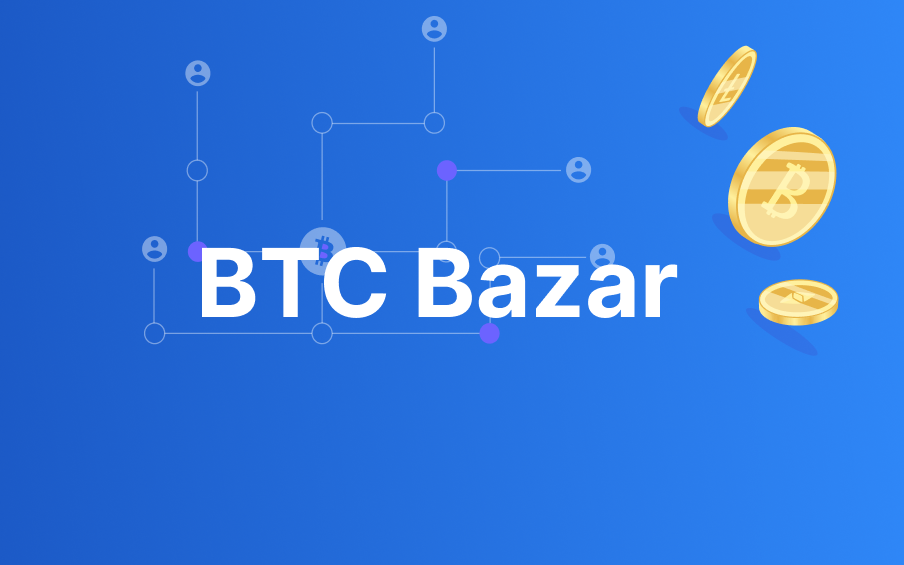 BTC Bazaar
P2P‌ ‌Trading‌ ‌platform‌ ‌ensuring‌ ‌Seamless‌ ‌Transactions‌ ‌through‌ ‌Blockchain‌
Every Exchange platform has its uniqueness and features. Our client had a visionary Trading Application having remarkable P2P exchange module features which will help to boost the confidence of all the users in P2P transactions. This platform will allow users to register and trade for Bitcoins using Fiat Payment methods.
The Platform enables registered users to create advertisements to sell or buy Bitcoins from the other registered users
It offers a web wallet to send or receive Bitcoins supported by BitGo as a Bitcoin service provider
Blockchain-based Trading Platform
Through Blockchain, RWaltz boosted P2P trading on BTC Bazaar encouraging confidence in P2P transactions using Fiat Payment methods.
Location: The user can filter out the location for which it wants to do the P2P transaction. By this users can rely on personal while performing P2P transactions. Also, the location is verified by the national government identification card.
Admin controlled: Admin can view all the minute details going on in the application. Transactions, Reviews, Status and is in control to alter the status and or hold transaction in a case report by one of the traders.
Pro-Trader: For more improvement and awareness in the P2P transaction, the client has asked to create a module where the client can reward good traders with some kind of benefits in the transactions. Also, Pro-trader is defined by the number of positive feedbacks users received or the total count of users' bitcoins transactions exceeding a certain limit.
Feedback: To motivate the best behavior of the trader there is a module where the opposite trader can rate the transaction experience user had after completing the trade. Here, users can rate in positive, neutral, or negative status to the opposite trader. Also can put a short descriptive review regarding the trader's behavior.
See Our Other Projects
blockchain
ZeosX ICO
It is a decentralized platform aiming to revolutionize the traditional banking industry. Its ecosystem consists of cryptocurrency exchange, deposits, and withdrawals, investments, and lending.


View Details
blockchain
Good Pay Global
Specialized in small businesses based on Blockchain, Good Pay Global develops a token-based payment solution for foreigners traveling to Korea and other nations. Empowering people to participate in the fully global economy, Good Pay Global offers a digital eCommerce open market platform to deliver an enhanced P2P trading experience through Blockchain technology.


View Details
blockchain
Deep Onion
Privacy-oriented crypto communicating through the Tor network reduces the possibility of being attacked by legal or illegal entries. The privacy-oriented crypto wallet integrated with the Blockchain-based decision-making platform ensures democratic decision-making for a project. DeepOnion ensures ownership verification of the digital files without revealing the customer identity through blockchain.
View Details