Crypto > Other
XMaX your Revenue with These Top Business Models!
December 19, 2022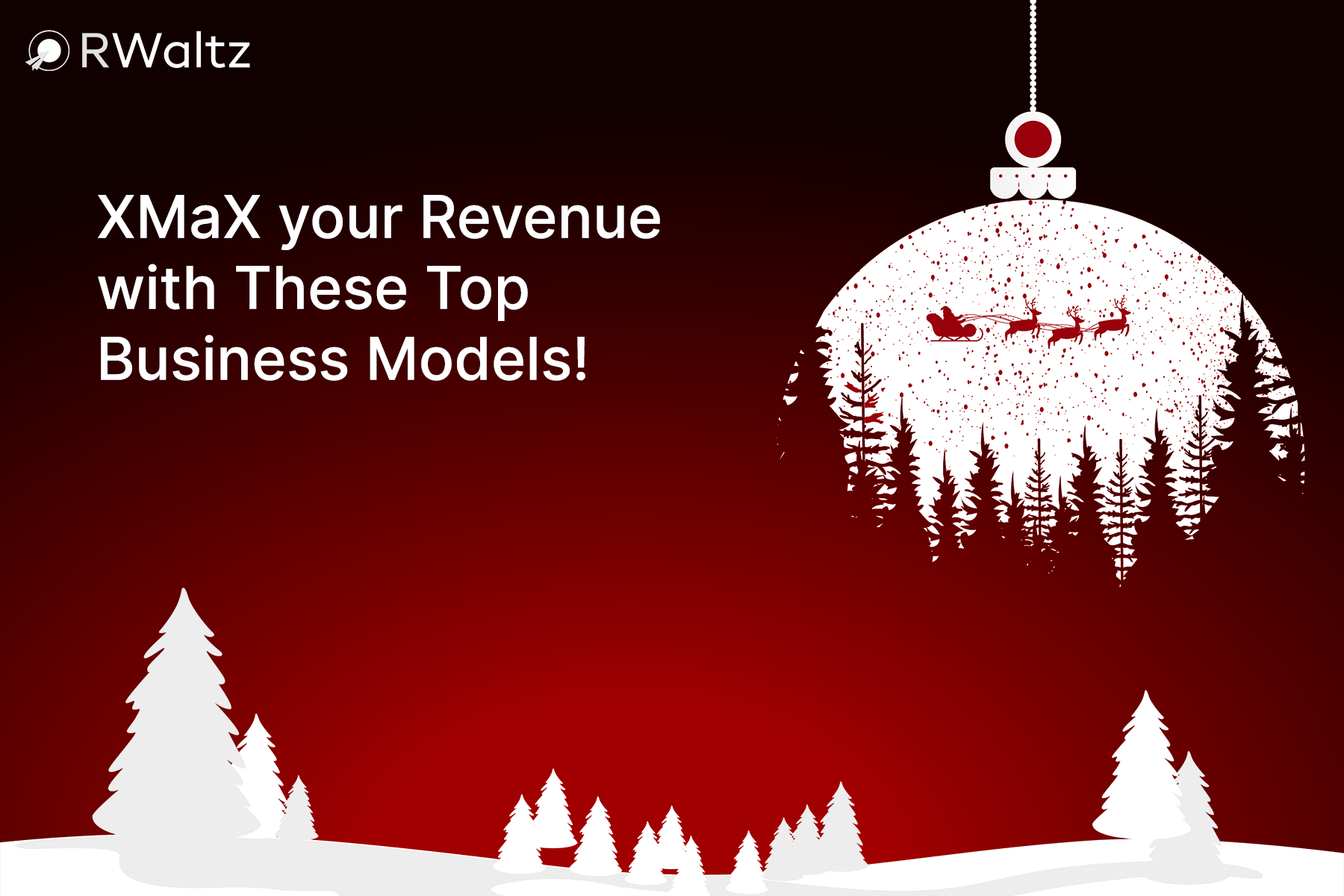 Christmas is around the corner and it is that time of the year when you can unlock multiple business deals.
Today, a report says that the Blockchain development graph is taking a sharp rise. Blockchain technology refers to an immutable, distributed ledger that facilitates recording transactions and tracking assets in a business network.
Did you make a wish to Santa? Did you ask him to give you a hack that will double your revenue? This Christmas, Santa's sack got your wish accomplished.
Scroll down to the revenue models and accelerate a unique way to do business.
NFT Marketplace Development:
NFT Marketplace has opened the most creative gateway for a revenue model, encouraging substantial investment opportunities. With Christmas Vibes all around December, Vodafone auctioned the 1st SMS "Merry Christmas" for $121,000 and the craze doesn't stop there. A monthly report records 250,000+ users trading NFTs on the OpenSea platform.
These growing numbers have marked a new benchmark in Blockchain history. Now, it isn't a hidden secret anymore that Businesses are making a shift to NFT Marketplace Development and contributing to the billion-dollar NFT Trading.

Don't scratch your head with how and why, just scroll down to uncover the gateway:
NFT Commissions are applied for every NFT trade.
Paid subscription model to access premium features.
Paid participation in NFT auctions.
Paid promotions and NFT features on the marketplace.
What say, Want to beat your competition? Then make a shift from a traditional business model to a next-gen revenue model.
Write to our Experts and get in touch with them for a free consultation.
DeFi Development
With Cryptocurrencies on the boom, DeFi no longer remains a buzz. It has turned out to be the primary revenue generator for small and mid-sized businesses. It is an impeccable stat that $40.5 Billion assets are locked into DeFi protocols.
Today, Decentralized Finance Development has introduced a new way to secure assets and trade them without any intermediaries. As the finance industry takes a decentralized shift, DeFi opens a gateway to access finance.
Gear up to unlock some valuable insights from the DeFi Revenue tree.
The commission is applied to every transaction on your platform.
Apply charges to store and control assets on your DeFi.
Monetize lending and borrowing by charging a commission.
Commission-based staking, liquidity, insurance module, etc.
What do you think, does the DeFi revenue model highlight your Business needs? Then, it's time to get in touch with our solution experts for a free consultation.
Token Development
Tokens have nourished the way businesses market and advertise themselves. With a wide array of meme tokens in the market being sold and bought, token development witnessed huge momentum.
Floki Santa is Back in the Crypto Game with its exclusive token launch before Christmas 2022. This meme token is built on BSC and is a massive marketing campaign to attract Fanclub.

Let's explore how tokenizing your assets rewards your business outcome!
A crowdfunding module, where tokens are put for sale and people buy them.
A token giveaway to your loyal customers on a purchase of a specific amount.
Tokenize your newly launched products to create awareness, raise engagement, and increase sales.
Well, this token development model is a blend of Marketing, advertising, and sales. Indeed a complete package of revenue models!
Get ready to explore more about token development by taking a ride through our service page.
Crypto Exchange Development:
Businesses are batting on Crypto exchanges to maximize their profits. These platforms facilitate seamless trading and management of crypto assets.
Research data has pulled out an interesting stat which says, the top 10 crypto exchanges are generating more than $3 million in a day.
Sounds exciting, let's explore the hidden secret behind the crypto exchange business model. Dive in deep to discover how business owners can maximize their revenue.
Charge a percent of the transaction for every trade as a commission.
Introducing loyalty tokens will help you incentivize your users with benefits and discounts, ensuring their loyalty toward your platform.
For every coin to be listed on your exchange platform, charge a listing fee.
Try out this revenue model to raise your business capital. To Explore more about the Crypto exchange development, take a glance at what we offer.
Crypto Wallet Application Development
Crypto wallets have enabled the secure storing and management of crypto assets delivering full control of assets to the user. These multi-functional wallets too have turned out to be an important business model across industries.
Let's see how we can earn revenue with this platform.
Earn heavy commission from digital asset storage and management modules.
Commission applied for swapping digital assets.
Marketing fees to feature newly launched coins on your wallet.
Premium packages with advanced security to a wallet.
Time-based and Usage-based Subscription models.
Connect to our experts and learn more about crypto wallets and their benefits to you.
Merry Cryptmas!
What say, did Santa's Sack pull out some interesting gifts for you? Was this article helpful? Santa has already planned a Merry Cryptmas, what are your plans?
Hurry up! Get into Santa's cart and he will drive you to the world of Cryptos at RWaltz. Make a Blockchain move this Christmas and XMax your revenue.