Crypto > NFT Marketplace
Sports NFTs: A Win-Win Opportunity to Engage the Fans
May 12, 2022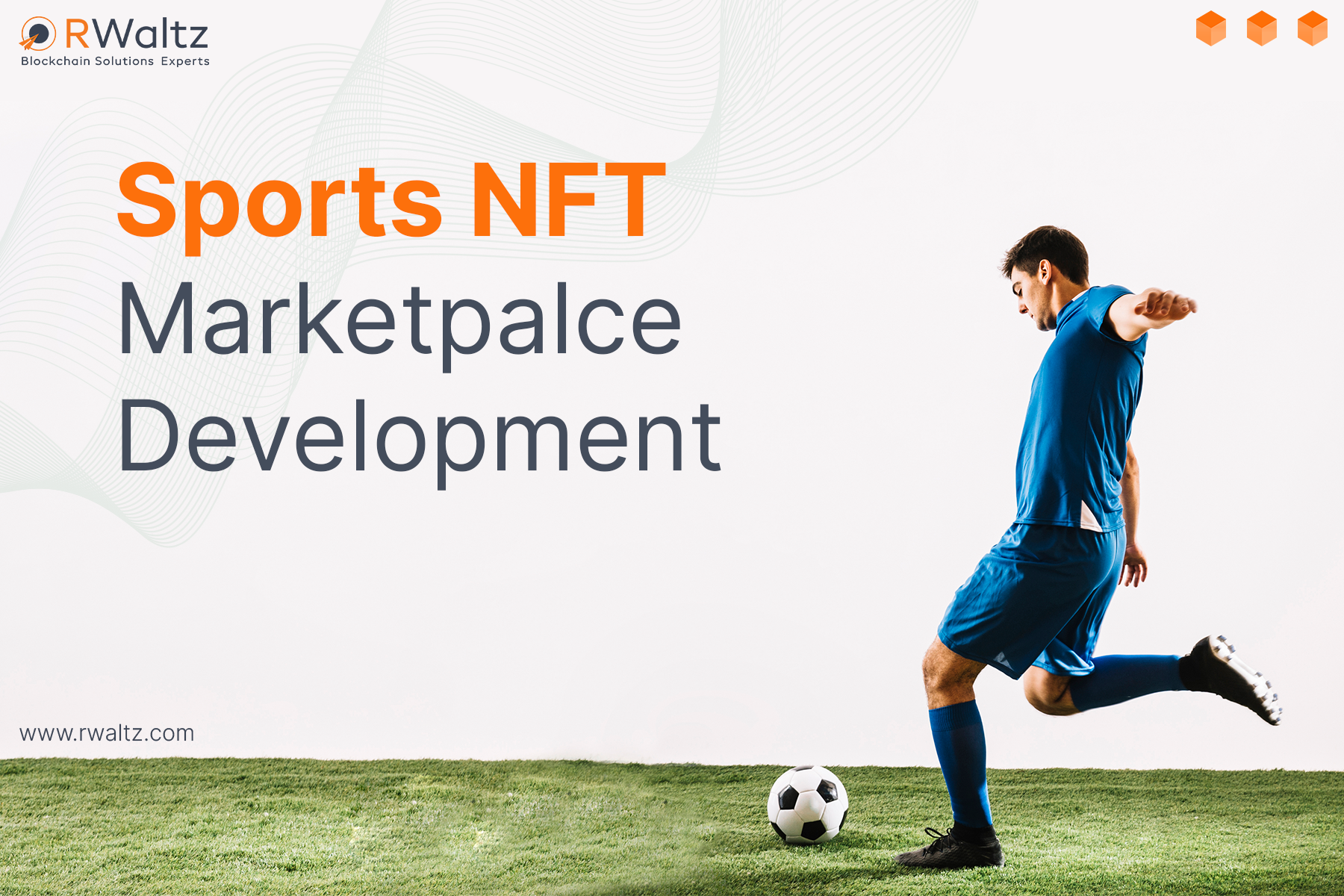 Non-fungible Tokens (NFTs) have taken this by storm. NFTs boomed into the year 2021 and now it is the most talked about topic in the town. Not international celebrities but also international sports players are leveraging NFTs and NFT Marketplace Development to engage their fan base.
According to a report, it is predicted that NFTs for sports will generate $2 billion + transactions in 2022 which are double those generated in 2021.
NFTs Have Kicked the Hype of Teams in Matches
NFTs and NFT Marketplace Development have paved the way to a golden opportunity for earning more revenue and engaging fans. With every sport having a huge fan base, NFTs have grabbed a huge hype amongst the sports players making it more competitive. Sports fans have always been crazy about the team, athletes, and historical moment collectibles. Now, NFTs have extended the craze to a more digital version with digital signatures, digital tickets, breathtaking moments, highlights, etc.
What is the Importance of Sports NFTs?
Players have the authority of NFTs
NFTs offer quick liquidity
They work as an advertisement for the teams and players among fans
NFTs can be tokenized by the players who own the moments
Fans get a chance to interact with their favorite teams and players
Top Sports NFT Marketplaces
Museum of Mahomes
The Museum of Mahomes was launched by Patrick Mahomes- the 1st superstar athlete to position himself in the NFT Space. Museum of Mahomes is an NFT drop that caters to the collection of digital artworks and collectibles featuring significant moments in Mahomes Life. This collection comprises of scarce everlasting artifacts, memories, and relics that will immortalize Patrick's legacy in the metaverse.
Zed Horse Race
Zed Run is one of the best NFT games to be considered for the horse racing niche. The Zed Horse race is a digital horse racing NFT game enabling players to buy, sell and speculate on virtual horses. The horses being structured as NFTs enables monetization and incentives for skilled gaming.
NBA Top Shot
NBA Top Shot is a virtual trading card platform born from the partnership of NBA and Dapper Labs. The NBA Top Shot constructs a sentimental connection between basketball fans and their favorite players or teams with officially licensed NBA and WNBA NFTs.
Top Athletes Leveraging NFTs
Luka Modric
Luka Modric a Croatian footballer playing a midfielder for real Madrid has launched NFTs for his fandom. His NFTs like Submerse, Median, Modric: Champion, etc kicked his entry into the NFT space. The Submerse NFT portrays Modric as a modern gladiator. Median NFT depicts a dramatic yet vibrant display of the footballer. He has also created NFTs of his jersey.
Alexander Ovechkin
Alexander Ovechkin a Russian Ice Hockey Player is one of the latest athletes to launch his non-fungible tokens. He launched a series of non-fungible tokens like The Great 8, Laced Up, Russian Snipper, and A Taste of Victory for his fandom. The NFT collection of this popular athlete showcased his major accomplishments, signature gear, and proud Russian heritage.
LeBron James
The Basketball Legend LeBron James introduced his NFT Collection called "The Moment of Truth". The collection consists of 15 NFTs in 3 tiers with behind-the-scenes portraits from making on the spot. It depicts Lebron James portrayed by Bentley Green, where the player is on the verge of deciding to skip college and attend the league.
Yuvraj Singh
Former Indian all-rounder cricketer Yuvraj Singh released his Non-fungible tokens to establish a connection with his fanbase by sharing some of the best moments from his career. The NFT purchase will help the fans enjoy multiple perks like an opportunity to play six balls with the cricketer, get exclusive merchandise, win a chance to interact with him, and earn precious rewards in the form of signed memorabilia.
Some sports players or athletes have marked their move into the NFT Marketplace. Dinesh Kartik, Shaun White, chloe kim, Stephen Curry, and many more are engaging their fans with their NFT collectibles.
Summary
NFTs and NFT Marketplace Development have paved the way in sports and gaming too. The athletes are leveraging NFTs to engage their fans and establish an emotional connection with them. Multiple sports players are entering the NFT space to kick off their popularity among the fanbase. The sports industry is making a radical shift towards the NFT marketplace with gaming going virtual.
There are many NFT marketplace development companies in the market, they all have their own qualities, services, and unique features. RWaltz is one of them, the company has years of experience in crypto and Blockchain development. If you are a business owner or managing the operations and looking for sports NFT Marketplace Development, you can freely contact RWaltz for affordable services.