Crypto > Cryptocurrency Exchange
PancakeSwap- Would You Like to Develop a Similar Decentralized Exchange?
November 1, 2022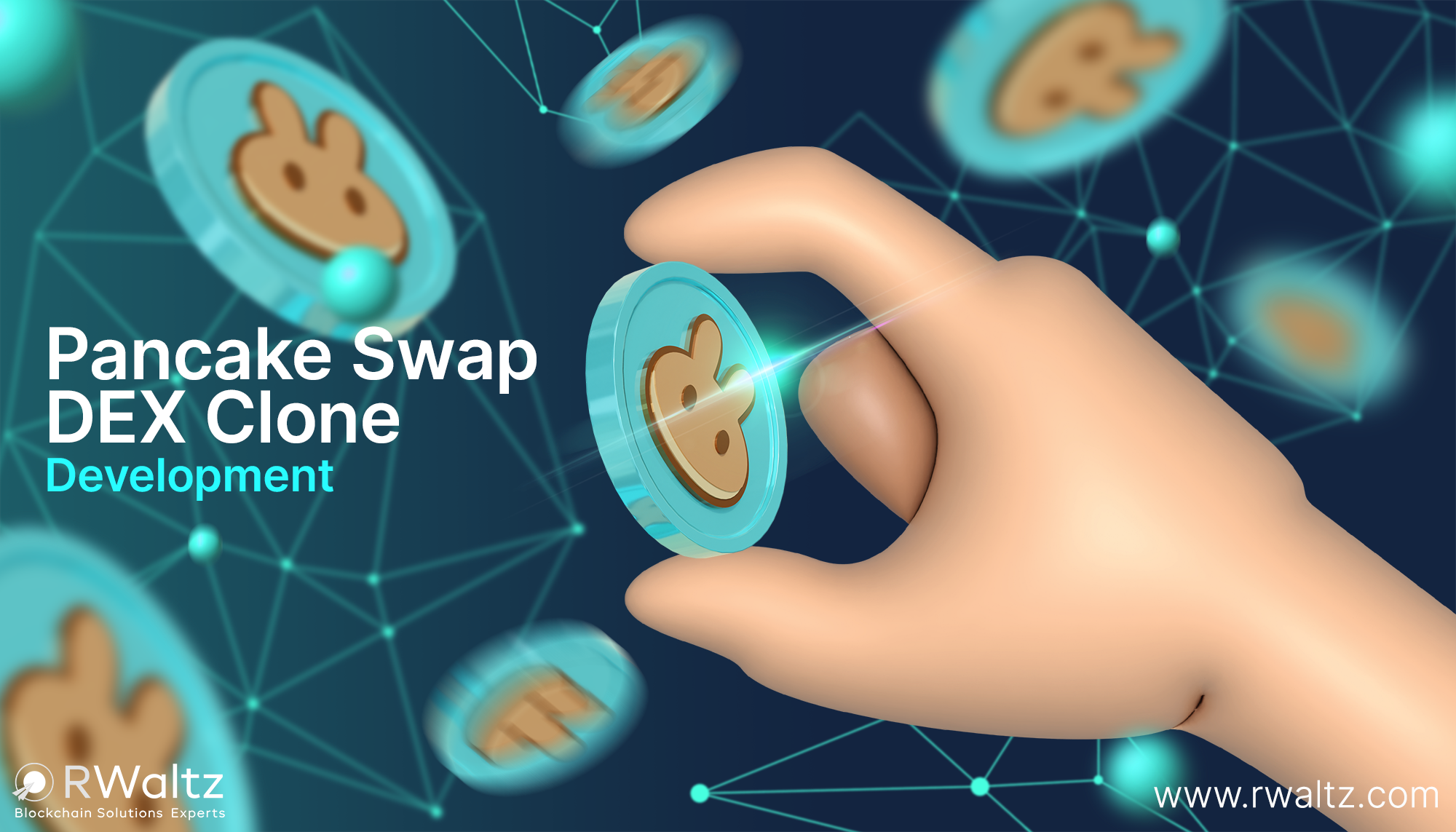 The rise of cryptocurrency development services has taken the digital world to the next level with businesses embracing the decentralized ecosystem. With a wide array of cryptocurrency exchange development services in the market, the exchange platforms are flourishing in the crypto space. Decentralized exchanges are the platforms where users are increasingly engaging with autonomous markets.
A Look into Decentralized Exchanges!
Decentralized Exchanges refer to peer-to-peer marketplaces, where crypto enthusiasts trade crypto assets without handing the control to a custodian. Crypto trading on these platforms is facilitated by smart contracts instead of relying on intermediaries or any centralized authority.
Popular examples of decentralized exchanges are UniSwap, PancakeSwap, and SushiSwap. Let's explore more about PancakeSwap.
Let's Explore PancakeSwap in depth!
PancakeSwap is one of the popular Decentralized Exchange platforms constructed on a Binance Smart Chain. It is one of the most preferred platforms for crypto trading because of its advanced features, liquidity, and global user base. The intuitive interface of the platform enables users to trade Binance coins and exchange BEP-20 tokens securely. The smart contract facilitates the automatic execution of all the trade on PancakeSwap. It is a cost-effective alternative to Ethereum and the platform is audited by leading security auditing firms like Certik.
If you are looking to develop a similar exchange platform, you should scroll to our crypto exchange development service. Take a look at what we offer!
Top 4 Features That Make PancakeSwap Stand Out from its Competition!
Yield Farming
PancakeSwap enables crypto enthusiasts on the platform to stake supported liquidity (LP) tokens and earn extra yield. This refers to one of the many yield farms, where users receive a CAKE yield on their LP tokens for participating in the yield farm.
Exchange Method
The PancakeSwap is built with a DEX based on Automated Market Maker Architecture. Order books are removed from the trading sites through the AMM.
Initial Farm Offerings (IFOs)
Similar to an Initial DEX Offering (IDO), PancakeSwap allows users to purchase tokens during the early stage of the project. Also, it organized a new ICO model before its public launch which is also called Initial Farm Offering (IFO). During IFOs, the users normally exchange their CAKE-BNB liquidity provider (LP) tokens for new projects.
Lottery V2
Amongst the decentralized exchanges in the market, PancakeSwap stands ahead of the fierce competition with its lottery feature. This feature enables the users to buy the lottery ticket by allowing the users to either randomize the ticket number or choose it manually.
Launch Your Own Crypto Exchange Like PancakeSwap!
If you wish to launch your own crypto exchange like PancakeSwap, here is the easiest gateway to launch a crypto exchange. RWaltz offers customized crypto exchange development to meet your business goals. Also, if you are looking to develop a crypto exchange platform like UniSwap, PancakeSwap, SushiSwap, etc. get in touch with our experts.
Let's Wrap Up
Hopefully, the above article has enlightened your knowledge of PancakeSwap. The advanced features PancakeSwap make it one of the most preferred crypto exchange platforms in the market.
Hurry up! Explore DEX platforms and develop a customized one with us!