Blockchain > Travel Industry
How Can Blockchain Transform the Travel Industry?
February 8, 2022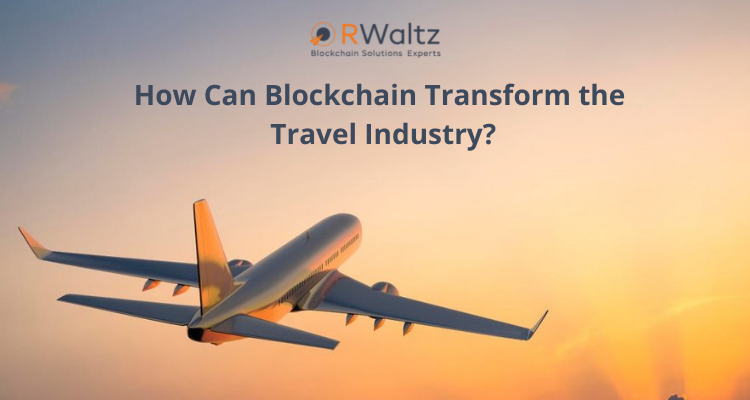 Blockchain is transforming every industry and tourism isn't untouched. Benefits, stability, and security play crucial role in the travel industry. The decentralized nature of Enterprise Blockchain implies heightened security of data against data breaches ensuring transparent transactions.
The travel and tourism sector is based on the transfer of data between a wide range of companies. For example, the trip agents need to share the tourist details with the airlines and hotels while the tourist luggage is regularly passed and monitored. With Enterprise Blockchain Development services, storing and accessing data becomes easier.
With monetary transactions being a crucial part of the travel industry, Enterprise Blockchain Development company plays a vital role to simplify and secure these transactions, especially for international transactions.
Let's dive in deep to take a look at the potential benefits of Enterprise Blockchain Development in tourism:
Decentralized Marketplaces for Bookings
With travel agencies dominating the tourism industry, the tourists end up paying 15% commission to these intermediaries for their services. The decentralized system eliminates these intermediaries enabling direct communication between the tourist and the travel companies. Also, the Enterprise Blockchain offers transparency and reduces additional expenses, delivering a superior experience to clients.
Acting as an automated intermediary for tourists, the smart contract offers multiple benefits to the clients. These self-executing contracts act as a computerized trip agent delivering a wide range of services. In addition, they can hold funds in escrow and release these funds only if clients are satisfied with the services.
Tracing Luggage
Enterprise Blockchain can play a vital role in tracking the movements of baggage, particularly when managing international travel. The decentralized architecture ensures efficient monitoring of luggage by sharing the tracking information between organizations seamlessly.
Recognizable Identity Services
Identification services are tremendously valuable for the travel business, and Enterprise Blockchain Development Services might turn into the business standard for storing this data. The cutting-edge technology can reduce check-in times, or queues, as a simple retina scan or fingerprint can change the identity verification process.
Secure and Traceable Payments
The significant application of Blockchain technology in tourism is secure payment transactions. The applications of Enterprise Blockchain have wide scope from being a global ledger, making transactions more secure and simpler to allowing travel organizations to utilize Bitcoin or other cryptocurrencies for their operations.
Client Loyalty Schemes
A wide array of travel organizations have client loyalty plans, to encourage return customers. A Blockchain Development Company can likewise help with these plans, improving the procedure, allowing clients to access data about their loyalty points more effectively, and allowing tokens to be shared.
Travel Insurance
Enterprise Blockchain Development Company offers smart contracts to automate the decision-making process based on the data from the insurance company. There are multiple scenarios where a claim against a travel insurance policy is important. For example, in case of a lost bag or delayed flight, a smart contract utilizing this data stored on the decentralized network could spot the exact point of the claim's threshold and payout automatically.
Conclusion
The travel business appears to be so ready for blockchain disruption as many intermediaries are involved between service providers and clients in a tourist's journey. It will be fascinating to see how Blockchain development will accelerate the transformation in travel and tourism.
Companies like RWaltz offer efficient Enterprise Blockchain Development Services across all industries. To know more take a look at the company profile.