Crypto > Crypto
Everything You Need to Know About Crypto Wallet App Development
December 23, 2021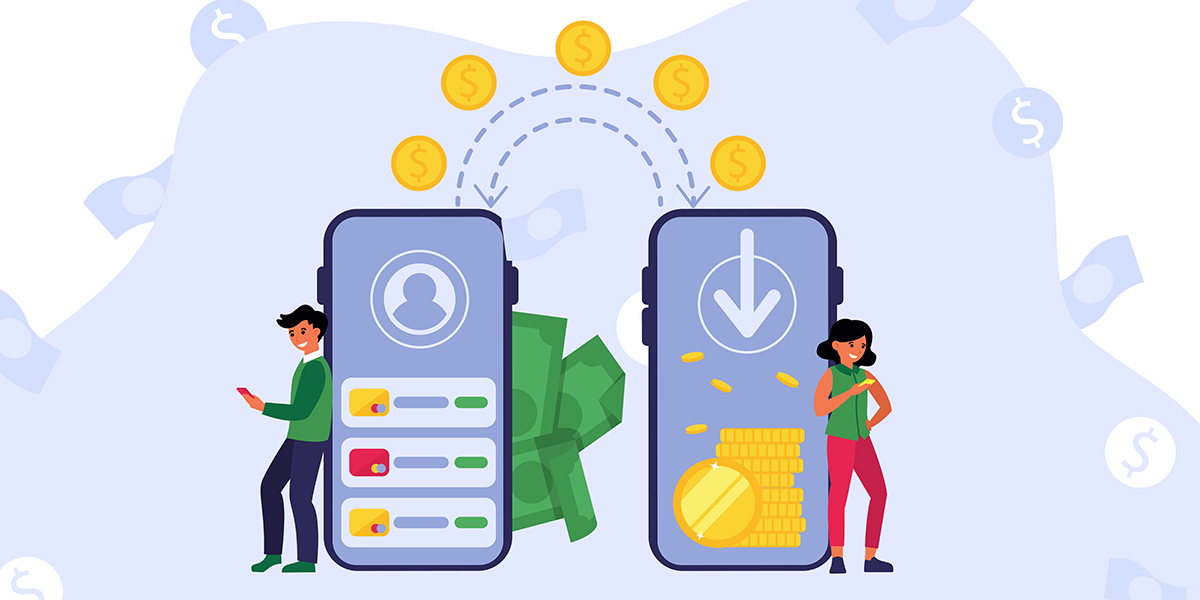 The crypto world witnessed remarkable growth over the years. According to a report, Bitcoin had a market capitalization of $1072.21 billion as of February 21st, 2021. Facilitating huge investment opportunities, Crypto market trends are here to stay for a long.
With a promising future, Crypto wallet App development is booming in the crypto world. According to a survey, there are over 70 million Registered Blockchain Wallets and the count is increasing at a rapid pace.
Let's dive in deep to learn more about Crypto Wallet App Development:
What is Crypto Wallet App Development?
A crypto wallet is a medium or an application enabling secure storing and managing of cryptocurrencies. Crypto wallet app development is termed as crafting an application or software to manage cryptos. It triggers smart contracts to ensure seamless transactions over the Blockchain network.
A Crypto Wallet App Development Company serves a tailored solution to track and monitor the account by accessing the transaction history.
Which are the Types of Crypto Wallets?
The Crypto Wallet App Development Company offers multiple types of Crypto Wallets in the market. Let's take a look at types of Crypto Wallets:
Cold Wallet:
Cold Crypto Wallets depicts the hardware wallets, that store keys offline on a device that's connected to the internet. With a similar look as that of the USB drive, cold wallets are preferred to be the best crypto wallet storage to protect digital assets.
Hot Wallet:
Hot Crypto Wallets are software-based wallets with a user-friendly interface but, less secure than Cold Wallets.
The different types of Hot Wallets are:
Desktop Wallets: These Wallets can be accessed on a desktop or a laptop where they are originally installed.
Mobile Wallets: These wallets have similar features as that of a desktop wallet with an additional advantage of enabling easier payments at physical stores by scanning QR codes.
Web Wallets: Functioning on Cloud, these wallets offer access to cryptos from anywhere, any browser, or any mobile device with a convenience to use by storing private keys online.
Why is Cryptocurrency Wallet App Development Gaining Momentum?
With the phenomenal success of cryptocurrencies like Bitcoin, every Crypto wallet App Development Company is on the boom in the Crypto World. With existing wallets, the clients are demanding new Cryptocurrency wallets with enhanced features.
Let's have a look, why Cryptocurrency Wallet App Development is Gaining Momentum:
Secure Payments:
Since Cryptocurrency wallets are crafted on a decentralized Blockchain network, they offer transparent, secure, and irreversible payments. In the market, the Crypto Wallet App Development eliminates the security risk in crypto payments.
Speedy International Transactions:
Cryptocurrency wallets enable seamless international transactions eliminating intermediaries like banks and other financial institutions. It ensures instant sending and receiving of cryptos eliminating delays.
Eliminates Centralized Control:
In case of a data breach, the centralized control of the crypto wallet may result in data loss. The decentralized system offers data being stored at multiple nodes on the Blockchain network eliminating the loss of data.
Multi-currency Support:
The cryptocurrency wallet App offers multi-currency support right from fiat to cryptos enabling seamless conversion and transactions.
Wrap Up
There has been an increasing demand for a Cryptocurrency Wallet App Development company over the years. The crypto world is booming leading to a wide array of investment opportunities.
We hope the article helped you grab a better understanding of Crypto Wallet App Development.
If you are looking for a Crypto Wallet App Development Company, then RWaltz is the right choice for you! Share your requirements and we develop a customized cryptocurrency wallet based on your business need.
Hurry up! Explore and avail our Crypto Wallet App Development services right away!