Crypto > Token
Decode Crypto and NFT Gifts for Christmas 2021
December 22, 2021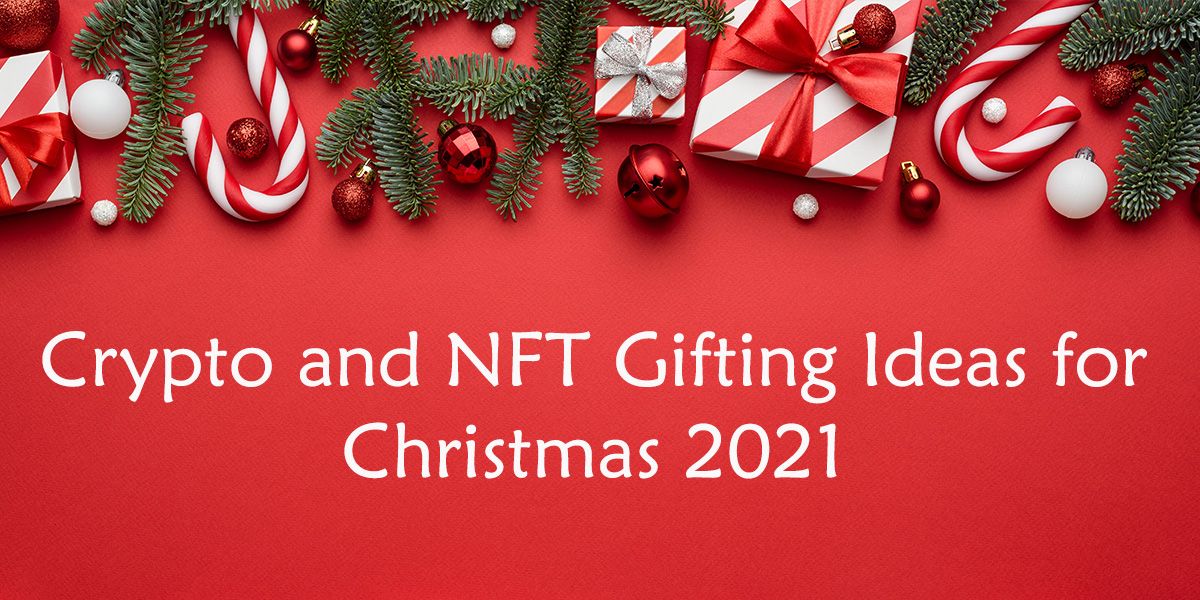 Are you hunting Christmas gifts for Crypto and NFT enthusiasts? Since Christmas is around the corner, let's gear up for a Merry Crypto Christmas with these digital gifts.
Let's dive in deep to explore the Crypto Gifts for Christmas 2021:
1. CryptoKitties
NFT Marketplace Development is gaining momentum across the business world creating a wide array of opportunities for artists and investors.
Launched in 2017, CryptoKitties is a Blockchain game developed by the Canadian startup Axiom Zen. Operating on Ethereum, CryptoKitty is a Non-fungible Token (NFT) that cannot be replicated and transferred without the user's permission.
Breeding to create Blockchain-based spawn, the 4 billion cute tradable virtual cats have opened gateways in NFT Marketplace Development with a new quirky way to store ether. Tracking CryptoKitty's ownership via a Smart Contract, each cat consists of a distinct visual appearance.
Certainly, CryptoKitties are the cutest crypto Christmas gift, you should have on the list.
2. Shiba Inu
It's Christmas time and Cryptocurrency Development Services are on the boom. Created in August 2020, Shiba Inu is a Decentralized Cryptocurrency named after a Japanese breed of dog. Characterized as a meme cryptocurrency, Shiba Inu is making headlines for the past few months.
With a sharp rise in the popularity and trading volume of Cryptocurrency in 2021, Shiba Inu witnessed a great increase in price. Surely, Shiba Inu has great investment potential in the future.
Turn Secret Santa and gift the Crypto Enthusiasts with Shiba Inu this Christmas to help them grab investment opportunities.
3. Ledger Nano X.
This Christmas let your friends breathe some peace with a hardware wallet. If you have friends or colleagues who are Crypto fanatics, gifting them Ledger Nano X will help them secure their Cryptocurrency.
With Crypto Wallet App Development offering an additional layer of security, Ledger Nano X ensures seamless monitoring and transferring of virtual currencies.
Ledger Nano X is a Bluetooth-enabled and easy-to-use Crypto Wallet that allows users to take complete control of their Crypto assets.
4. Crypto Holiday Cards
A Crypto Holiday card is another impressive option for a Christmas gift. Gifting Cryptos with a greeting card, that acts as a paper wallet and loading it with a currency of your choice will make your friend's Christmas delightful.
Bitcoin Paper Wallet offers free-holiday themed paper wallets. A wide array of gift card options are available in the Crypto world and a Crypto wallet App Development Company offers wallet development based on your requirements. These Crypto Holiday Cards can be redeemed at Starbucks, Amazon, and multiple other outlets.
5. Crypto Art
For artists who are crypto enthusiasts, Crypto art will serve as a great investment opportunity. Being both aesthetic and functional, Crypto art acts as a wallet that stores crypto tokens into fine art. This adds physical value to the artwork and heightened security to the token stored offline. Crypto art is an innovative artwork layered with the properties of a cryptocurrency. This unique art form will help your artist friends to step into the world of digital museums.
Wrap Up
Step into the Crypto world and gear up for the Crypto Christmas Celebration with the above unique gifting ideas. Let's go digital and surprise our loved ones with a virtual gift that adds value to the festive season.
If you are looking for Cryptocurrency Development, Crypto Wallet App Development, NFT Marketplace Development, and Token Development services, RWaltz is the right choice for you!