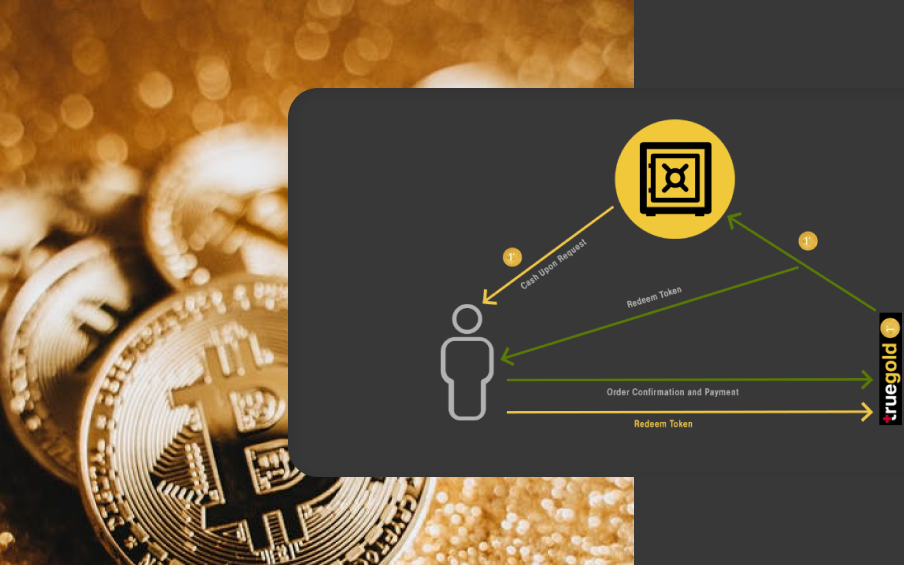 Truegold
A‌ ‌Gold‌ ‌Backed‌ ‌Stable‌ ‌Coin‌ ‌
The truegold smart contract is a Blockchain utility token based on the ERC20 Ethereum protocol. The token is the digital representation of the real-world contract signed by the owner securing the digital assets.
Helvetic Blockchain Management and secure Storage are domiciled in Switzerland.
The coin was designed by Swiss artist René Pfund.
Working of TrueGold
While purchasing the token, the user can request secure delivery over the internet into the Ethereum compatible e-wallet enabling the user to create their own wallet. In case, the user is worried about the hacking attempts, he or she can request the conversion of their token into an air-gapped hardcopy printed code, that is mailed to the registered email account of the user.
TrueGold Enables Following Facilities to the Token Owners:
If the token belongs to the user, the user can pick up the coin in Geneva free of charge, or TrueGold will deliver the coin to the user through a secured courier post when which the token expires.
To sell the coin back, it will be removed from the storage and we will purchase it from the user at 105% of the gold price on the day of sale. The token expires once the funds are transferred to the user account.
The token owner can transfer the token for free to any third party, it might be in the form of a gift or as a part of a sale.
Components we use





See Our Other Projects
blockchain
Betting Application
This is the implementation of The Betting Bureau working on the Ethereum Blockchain. People can bet legally on the predictions of the increase/decrease in the price of cryptocurrencies and tokens.



View Details
blockchain
Coffee Trade Supply Chain
Implementation of coffee supply chain using Ethereum smart contract addressing the issue of storing critical data necessary at different stages of the supply chain and making it verifiable by all stakeholders in the supply chain.


View Details
blockchain
Pharma Supply Chain
Implementation of Medicine Supply Chain using Ethereum addresses the issue of handling & storing critical data necessary at different stages of the medicine supply chain. It helps stakeholders to track & trace the medicines, and consumers can verify the authenticity of the medicine.


View Details