Crypto > NFT Concepts
What Does NFT Marketplace Means for Domains
July 11, 2022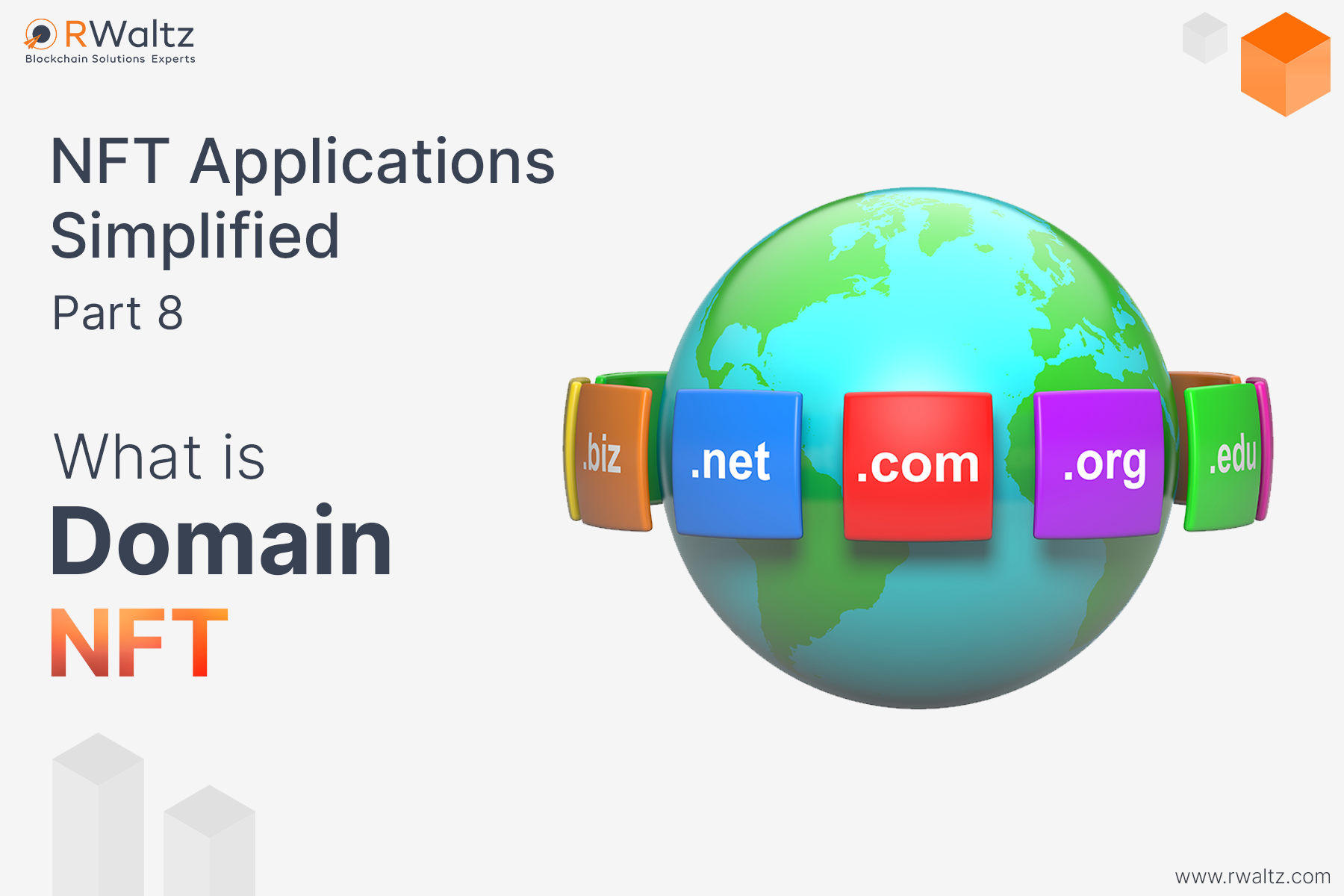 Revolutionizing the internet era, NFT Marketplace Development is creating hype for domains too. Domain NFTs live on a public Blockchain and enable the user to have complete control of their stored data.
What is a Domain NFT?
Domain NFT is defined as a suite of smart contracts i.e. software written on a public blockchain. NFT Marketplace ensures the data stored isn't controlled by a single entity or a company, instead is transferred to the user. Domain NFT is similar to the traditional domains with a thin line of difference.
Annual Registration Fees: Since NFTs are stored on public Blockchains, it offers users to completely own their Domain NFTs. These domains in the NFT Marketplace Development have no expiration and there is no need to renew them eliminating the fees.
Simplified Wallet Address: Domain NFT Development uncomplicates the multiple wallet addresses replacing them with a single domain name.
Why Domain NFT Development is Important?
To simplify the crypto transactions by replacing the complicated wallet addresses with the domain name as a username.
Domain NFT Development enables the user to login into applications with a domain name as a universal username in web3.
Unlike the traditional domain names, NFT Marketplace Development offers domains that users have complete control of. The user will buy the domain for once but, will own it for life.
It simplifies the creating and hosting of websites, ranging from personal websites to NFT Marketplaces.
Top Use cases of Domain NFTs
Content Creation
Domain NFT helps content creators retrieve control and ownership of their digital identity. NFT Marketplace Development eliminates the need for content creators to rely on social media to host their content. Instead, they can use blockchain technology to host digital content on the decentralized web. The creators hosting the content on Domain NFT Development can own the data and analytics.
Professional Websites
Companies can start hosting their website on Domain NFTs rather than hosting on traditional ones. The NFT Domains mitigate multiple risks in the online businesses like paying recurring hosting charges, staying bound to platform terms and conditions, or domain companies reclaiming the website.
Communities and Forums
NFT Domains redefine how users interact with each other in digital communities and forums. These communities and forums can benefit through free and inclusive discussions on decentralized sites with no need to rely on centralized services.
Wrap Up
Hopefully, the article has enlightened your knowledge of Domain NFT Development. For any query, connect to our experts.
Are you looking for the NFT Marketplace Development Company? You are at the right place, schedule a meeting now.