Blockchain > Defi Concepts
Understanding DeFi Tokens, Defi Wallet, and Defi Exchange
May 31, 2022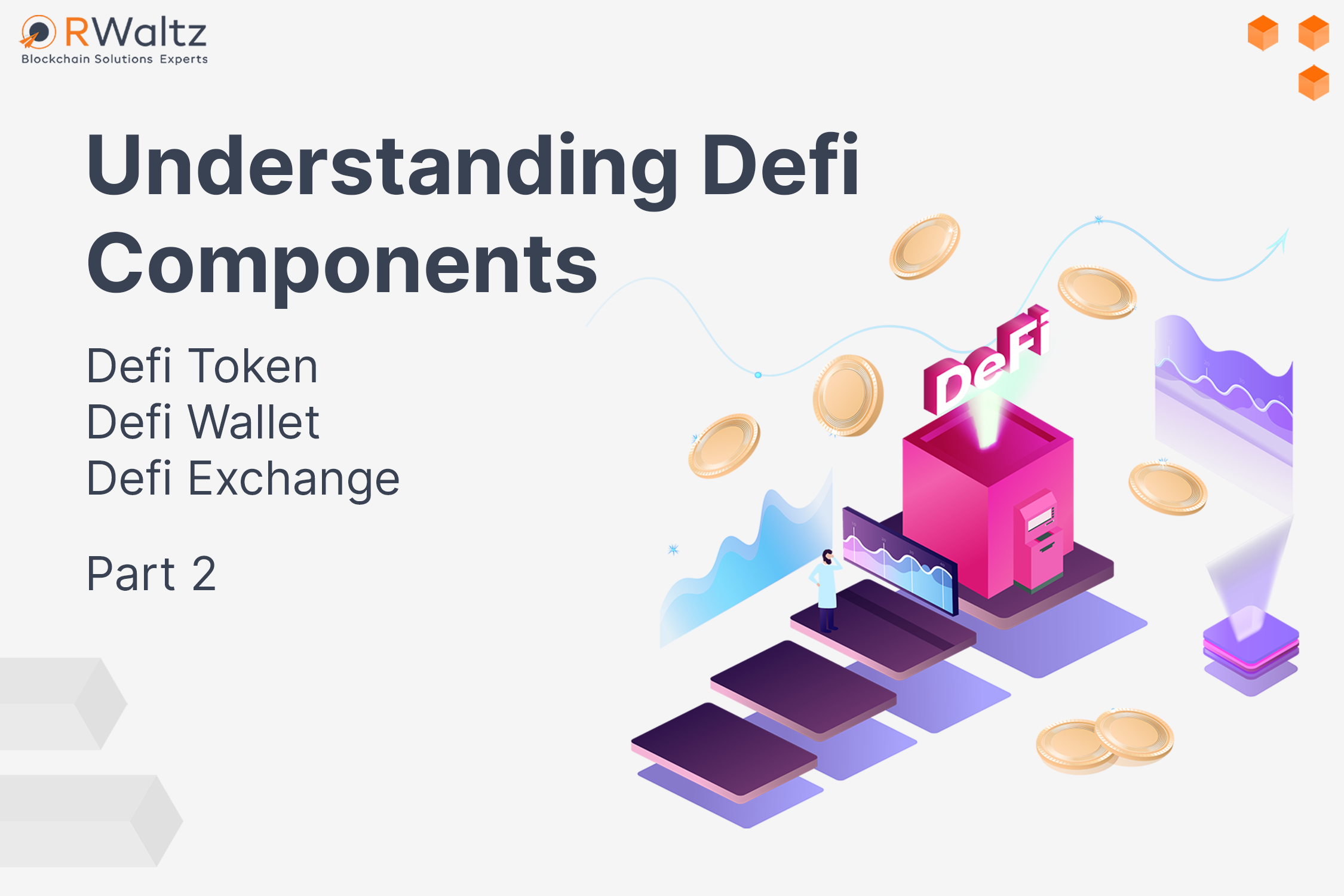 DeFi stands for Decentralized Finance, which utilizes smart contracts instead of traditional financial utilities.
What is a DeFi Token?
DeFi Tokens are referred to as Ethereum Tokens and they carry a significant market capitalization. They enable users and traders to access financial services in a newly crafted DeFi application. These DeFi tokens enhance major DeFi features like borrowing, lending, investing, staking, trading, and risk management.
DeFi Development Services offer Defi Tokens that are divided into three categories:
Fee Tokens
Fee tokens are referred to as DeFi tokens that claim a set percentage of fees generated by a specific DeFi protocol. Each DeFi protocol attracts usage fees from the users. A buy and burn mechanism can be used to increase the value of tokens by making them deflationary in nature.
Governance Tokens
Governance tokens gained momentum with users interested in the growth of the DeFi protocol. The developers of the DeFi protocol can propose the edits and governance tokens can be used by the community members to vote on these proposals. A few times the functionalities of fee tokens and governance tokens are combined into a single token.
Collateral Tokens
Collateral Tokens are defined as DeFi tokens whose price is pegged to the price DeFi protocol is trying to hold. These tokens are crucial for protocols creating synthetic assets.
What is a Defi Wallet?
A DeFi Wallet depicts a non-custodial wallet that stores cryptocurrency assets. In other words, the custodial wallet means users with seed phrase or private key are given access to your funds. A DeFi wallet is flexible delivering access to a wide array of applications. These wallets enable the complete control of funds by the owner eliminating the third-party interruption.
A few popular DeFi Wallets are:
What is DeFi Exchange?
DeFi Exchange depicts a DeFi platform or an application, which can be used to lend or borrow funds from others, avail insurance against risks, trade cryptos, and earn rewards. These platforms generally do not offer custodial wallets. These platforms enable users to connect through a web3-enabled browser extension or non-custodial wallet like MetaMask. Once the wallet is integrated with the platform with the wallet, cryptos can be exchanged on the DeFi exchange.
Popular DeFi Exchanges:
Wrap Up
DeFi tokens, DeFi Wallet, and DeFi Exchange fall under the umbrella of DeFi Development. Are you looking for a reliable DeFi Development Company? Scroll yourself to our services and schedule a meeting right away!
If you have any queries, feel free to connect with our experts!