Blockchain > Blockchain Basics
Understand Evolutions in Blockchain
May 2, 2022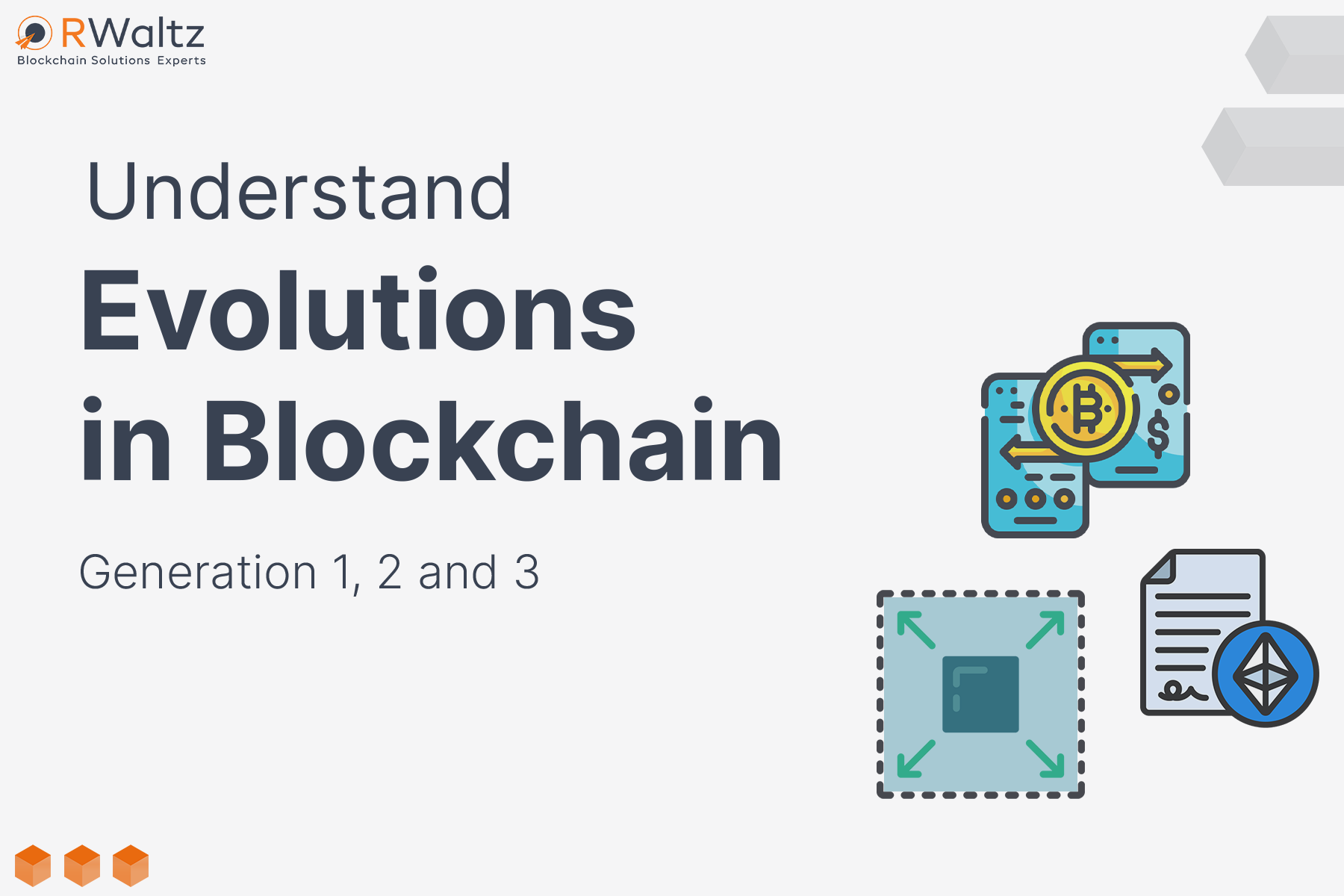 The wide adoption of Blockchain has led to researchers and contributors continuously upgrading this open-source technology. In the present scenario, we have witnessed an evolution of Blockchains for a decade right from the currency to the centralized systems.
Let's dig deep to understand the evolution of blockchain from Generation one to the current third generation.
Generation 1 Blockchain:
Bitcoin is the best example of the generation one blockchain which was used for peer-to-peer currency exchange. That was the only basic purpose of the blockchain in the first generation. Litecoin and Monero are some examples of first-generation blockchains.
Let's name Generation 1 Blockchain as Peer to Peer Generation.
Generation 2 Blockchain:
At the early adoption of bitcoin, ethereum was launched which disrupted the cryptocurrency market. As ethereum came up with the addon over the blockchain which is smart contracts.
Smart contracts enabled blockchain to level up with the use case which was limited only to currency exchange. People could develop applications using smart contracts on the blockchain.
Let's name Generation 2 Blockchain as Smart Contracts enabled Generation.
Generation 3 Blockchain:
Generation 3 Blockchain was again a motivation because of the drawbacks of the previous generation. People could create the applications but it tested the transaction speed of the Blockchain which was not ready to serve the response that it got. The Foundation of the new blockchains was to overcome this problem and solve the issue of scalability. Solana, Cardano, and Polkadot are some of the Third Generation Blockchains.
Let's name Generation 3 Blockchain as Scalable Blockchains.
If the above information has kindled your interest then, subscribe to our mailing list and share the information with your network.
RWaltz Software is a leading development company in the space of Crypto and Blockchain and has Dev Team that keeps itself updated with the new technologies flooding the market. If you are looking for crypto or blockchain application development, you are moments away to get the best team in this diverse concept. Reach us today in any medium of your choice.