Crypto > NFT Concepts
NFT Marketplace Aggregators- The Epicenter of NFT Marketplaces!
October 18, 2022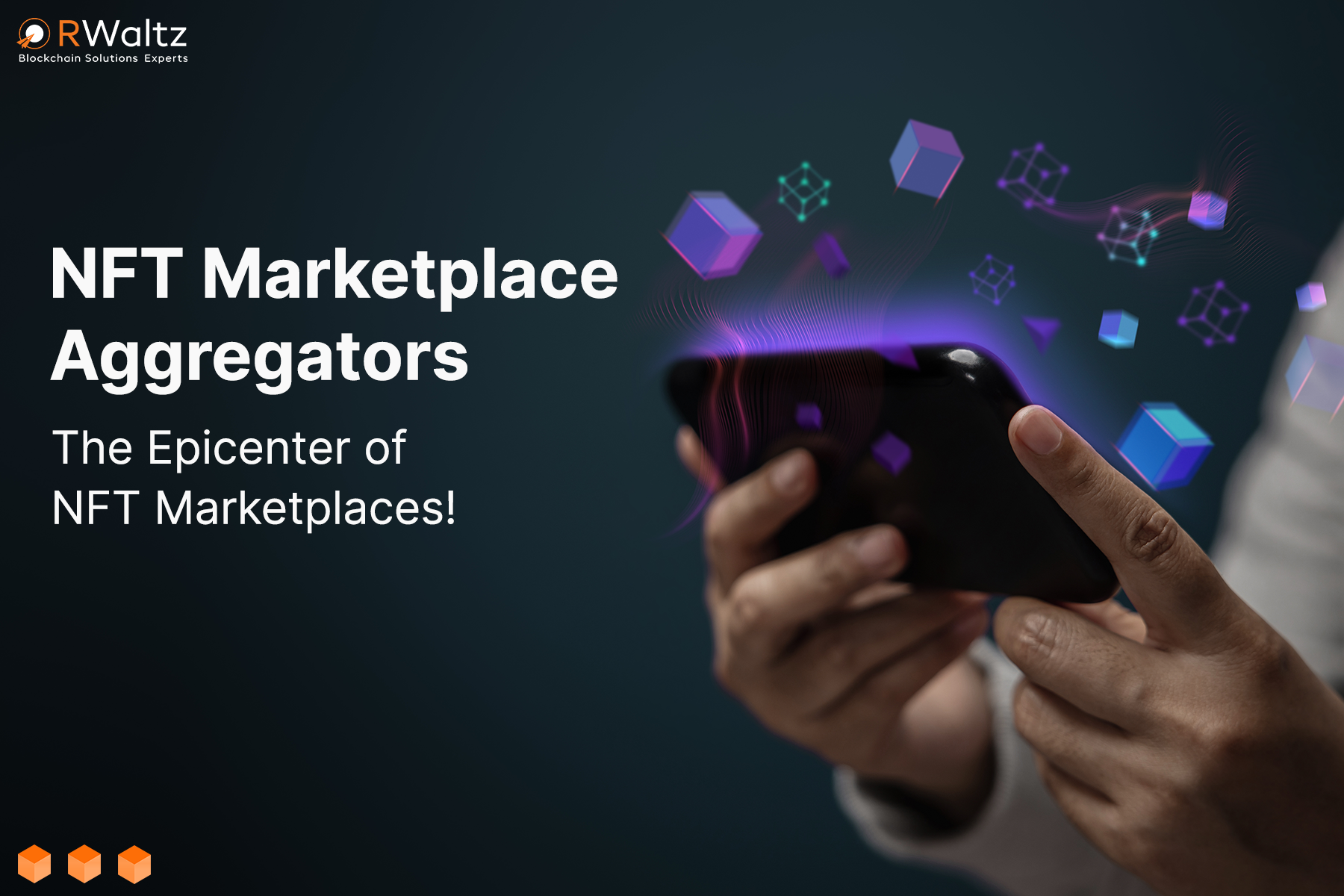 The NFT market is not just buzzing but it is booming now with billions of NFTs being traded each day. A wide array of NFTs are listed for sale across platforms and it becomes difficult for NFT enthusiasts to jump from one marketplace to another to keep track of each NFT Drop. To combine different blockchains and different marketplace NFTs at one place, NFT Marketplace Aggregators came into the picture.
Let's Dive in Deep to Explore NFT Marketplace Aggregator!
NFT Marketplace Aggregators refer to a platform that offers NFT enthusiasts to seamlessly trade NFT collections from across the platforms eliminating the need to visit multiple NFT Marketplaces. NFT Marketplace Aggregators are platforms that combine the NFT inventories across multiple platforms and list them for sale into a unified interface.
This platform offers convenience for buyers to compare the NFT prices and purchase NFTs from various sources on a single platform.
Top Three Benefits of NFT Aggregators You Can't Ignore!
A Single Unified Interface:
NFT Aggregators offer a unified platform to ensure the convenient buying of NFTs from multiple sources without having to switch between marketplaces.
Bulk Purchase:
NFT aggregators allow users to make bulk NFT purchases simultaneously instead of buying each NFT individually over different platforms.
Enhance Search Efficiency:
The NFT Marketplace aggregators enable NFT enthusiasts to browse for NFTs through multiple search options like searching through creator name, description, etc.
3 NFT Marketplace Aggregators You Should Explore this Year!
Genie.xyz:
The very 1st NFT Marketplace Aggregator that was developed is Genie.xyz. This platform provides a library of NFTs to the users listed on multiple platforms like Opensea, NFTX, NFT20, and LooksRare.
Gem.xyz:
Gem.xyz is one of the popular NFT Marketplace aggregators offering a shopping cart, flash bot, and whale purchase as the main features. Leveraging these features, the users on Gem.xyz platform stay updated with the latest trends in NFT Marketplace Development. The platform updates the users with the market trends without charging any additional charges and allowing users to generate profits. It lists NFTs from five popular Marketplaces that include, Opensea, X2Y2, LooksRare, and NFTX.
Rareboard:
Rareboard is another popular NFT Marketplace Aggregators built on BNB Chain. It allows the users to access the NFTs and their prices listed on the rarity dashboard. It has incorporated the top 10 NFT Marketplaces on the BNB chain network. These Marketplaces include NFTKey, BinanceNFT, Galler.io, NFT Trade, etc.
Sintryx NFT Marketplace - An aggregated Platform for NFT Marketplace by RWaltz!
Sintryx NFT bridges the gap between market participants and brings liquidity to secondary trading. RWaltz developed this aggregated platform to ensure the convenient buying and selling of NFTs across multiple marketplaces.
RWaltz is a reliable NFT Marketplace Development company that offers customized solutions based on business requirements. If you are looking to develop an NFT Marketplace Aggregator like Sintryx NFT, click here to explore the portfolio.
Schedule a demo with us and get consulted now!
Wrap Up
Hopefully, the article was a perfect guide for you on NFT Marketplace Aggregators.