Crypto > Token Concepts
How Do I Register My Token on CoinMarketCap
September 15, 2022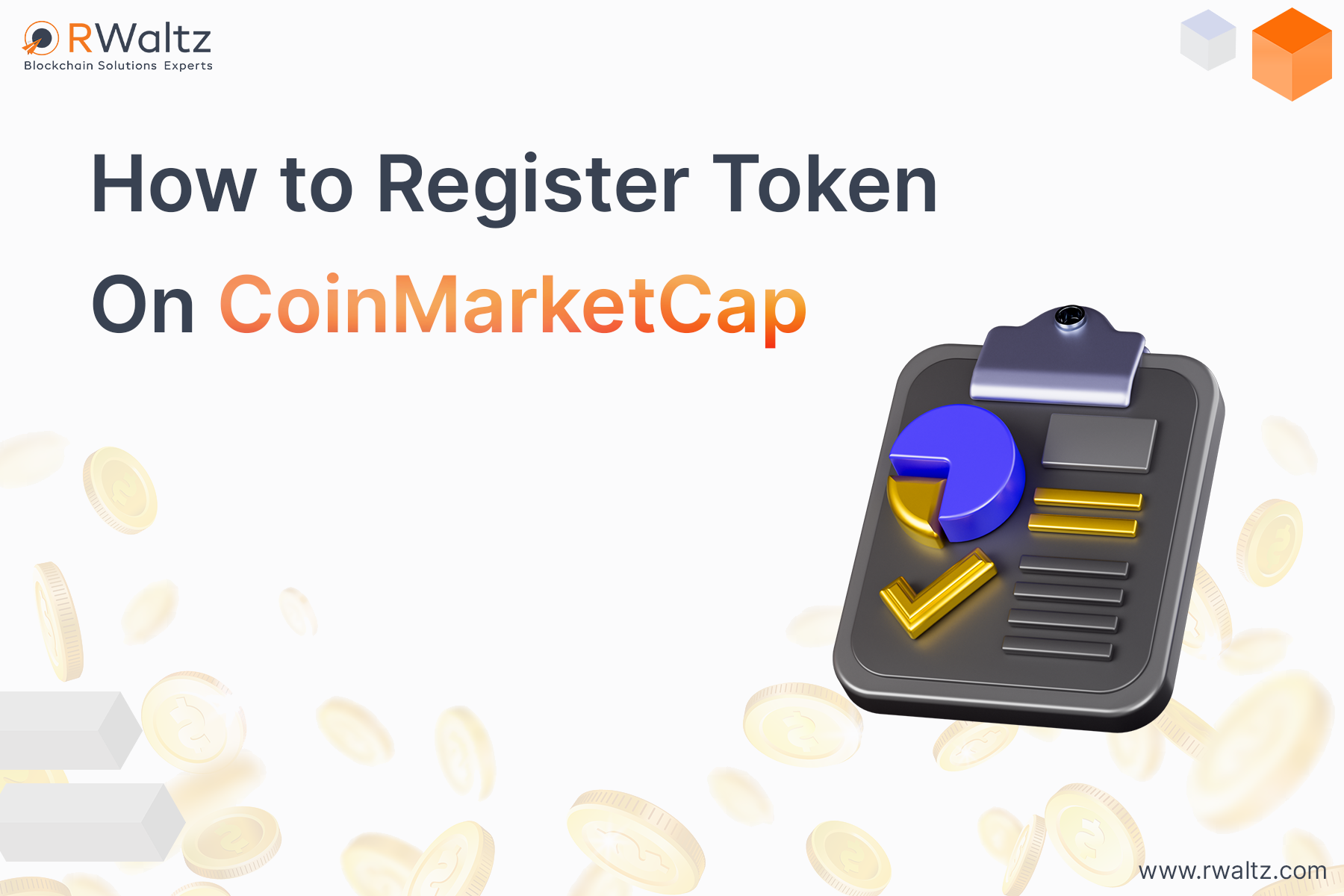 For a newly launched crypto token, its visibility is the key to its success. Here, visibility refers to token listing on reputed websites and exposure to a massive number of investors. CoinMarketCap is one such website offering Cryptocurrency Listing.
What is CoinMarketCap?
CoinMarketCap is considered to be one of the largest cryptocurrency listing websites. This website offers easier tracking of cryptocurrencies and availing data about them. This website offers free-of-cost listing services and has predefined criteria for listing coins.
There are certain requirements or criteria that need to be fulfilled before listing. Let's dive in to explore.
What is the Requirement to Process the Coin Listing Request?
Provide information about Cryptographic methods, consensus algorithms, distributed ledgers, peer-to-peer technology, smart contracts, medium of exchange, and decentralized application.
It should have a block explorer and a functional website.
It should be active and publicly traded on at least one crypto exchange platform with material volume and depicting tracked listing status on CMC.
Provide details of the project representative for query clarification about the token to be listed.
Evaluation Framework of CoinMarketCap
Once the requested information is submitted, CoinMarketCap evaluates the token and information shared.
Here are a few evaluation frameworks.
Trading Volume and Market Pairs: Trading volume and liquidity are crucial to establishing market prices for users to avail and sell digital assets. CoinMarketCap also evaluates market pairs on supported exchanges.
Community Interest & Engagement: CoinMarketCap evaluates your project's usefulness and its ability to foster meaningful interactions with its community.
Market Fit: A token addressing a specific pain point, problem, or use case is more likely to gain traction in this process.
Feasibility: This Exchange listing platform evaluates your token to check if it is feasible to implement in the present scenario.
Token Uniqueness: Your token is examined on the basis of unique and interesting characteristics, that expand its use cases helping the ecosystem to grow.
CoinMarketCap Listing Tiers
There are several listing tiers available but, one should opt for tracked listing.
Inactive Listing: The project status is set to inactive due to the absence of market data from at least one CMC- supported exchange. For reactivation review, the token must be actively traded with the material volume on at least two exchanges supported by CMC.
Unverified Listing: This listing involves projects whose price data is displayed through automated processes but, CMC has not yet reviewed it.
Untracked Listing: Projects that don't satisfy the requirements of CoinMarketCap but, satisfy some areas' evaluation framework.
Tracked Listing: Projects that meet the guidelines of CoinMarketCap and exhibit strengths in areas of the evaluation framework.
Looking for Hassel Free Crypto Listing Service?
Finding this process long and tedious? RWaltz is here to help you with hassle-free listing not only on CoinMarketCap but on the top 50 Crypto exchanges.
Click here, to explore our commission-free coin listing services.
Wrap UP
Hopefully, the above article will help you list your newly created token on CoinMarketCap. If you are looking for hassle-free listing services, RWaltz is here to help you. Scroll to our services and explore, how our Coin listing services will benefit your business.