Crypto > Crypto Exchange Concepts
What is Crypto Exchange?
August 25, 2022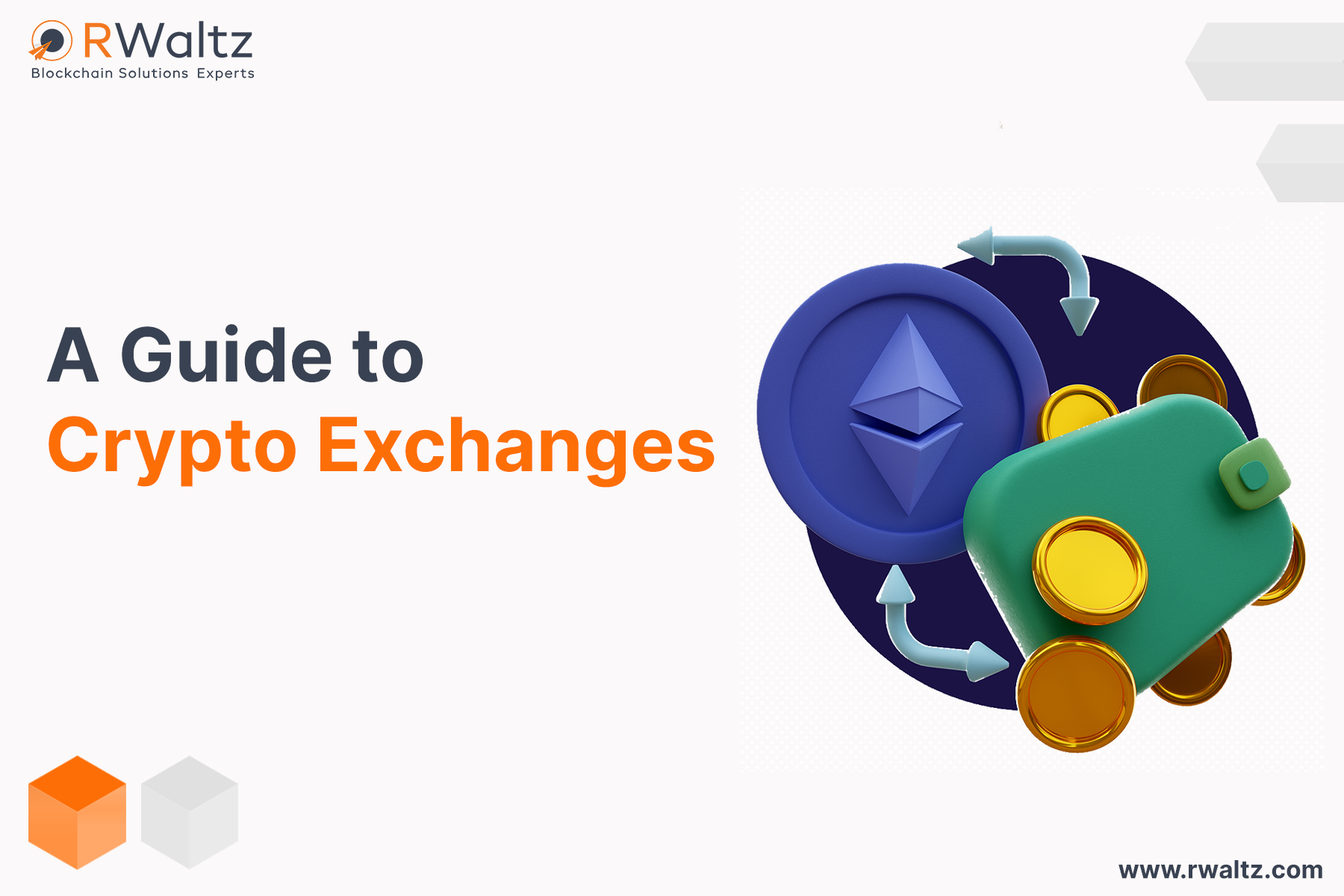 The proliferation of crypto assets generated widespread interest and lead to a debate over the future of Cryptocurrency for this emerging digital economy. Cryptocurrency Development is revolutionizing the financial ecosystem by offering an array of potential benefits to the users. Crypto Exchanges have revolutionized traditional crypto trading and made it much easier for crypto enthusiasts to acquire these digital currencies.
What is a Crypto Exchange?
Crypto Exchange is defined as an online trading platform to buy, sell, and exchange cryptocurrencies. This platform enables the users to trade one crypto for another i.e. convert Bitcoin to Litecoin. It also enables people to buy cryptocurrencies with fiat currency.
What is White Label Crypto Exchange?
A white label cryptocurrency exchange is a ready-to-deploy protocol with a market-ready backend and a customizable front-end. The white label cryptocurrency exchange development facilitates customizing UI/UX based on the business requirements enabling the application to be launched quickly in the market.
Types of Crypto Exchanges
Centralized Crypto Exchange (CEX)
Centralized Crypto Exchanges have intermediaries that function as banks for crypto trading. The centralized exchange depicts a traditional cryptocurrency exchange in the crypto sphere. These exchanges are governed by a central authority offering both crypto-to-crypto and fiat-to-crypto trading. These platforms often function as reliable intermediaries for trades and act as custodians by managing and securing the funds.
Generally, CEX platforms verify identity and ask for Know Your Customer(KYC)details, Anti-Money Laundering (AML), and Counter-Terrorism Financing (CFT) checks before the user begins trading.
Decentralized Exchange (DEX)
Decentralized exchange refers to an alternative to a centralized exchange. Decentralized Cryptocurrency Exchange is a platform where there is no central point of failure i.e. it facilitates crypto trading without the involvement of a third party thus eliminating the commission fees. The platform automates transactions and trades through smart contracts and decentralized applications.
Peer-to-Peer Exchange (P2P)
Peer-to-peer (P2P) Exchange is a platform that allows people to trade directly with one another eliminating the need for a centralized party to facilitate transactions. P2P does not demand any KYC details before initiating the trade. Peer-to-peer exchange is based on the concept of decentralized exchange enabling direct trading without the involvement of a third party or central authority. The major difference between DEX and P2P is the escrow, which plays a vital role and the escrow wallet is controlled by the admin.
Wrap Up
Hopefully, the article has enlightened your knowledge of Crypto Exchanges. For more queries, connect with our team.
If you are looking for cryptocurrency exchange development RWaltz is the right choice for you! Hurry up! Schedule a meeting right away!