Crypto > Press
RWaltz collaborates with Polygon Labs to Unleash the Potential of Blockchain Technology!
March 1, 2023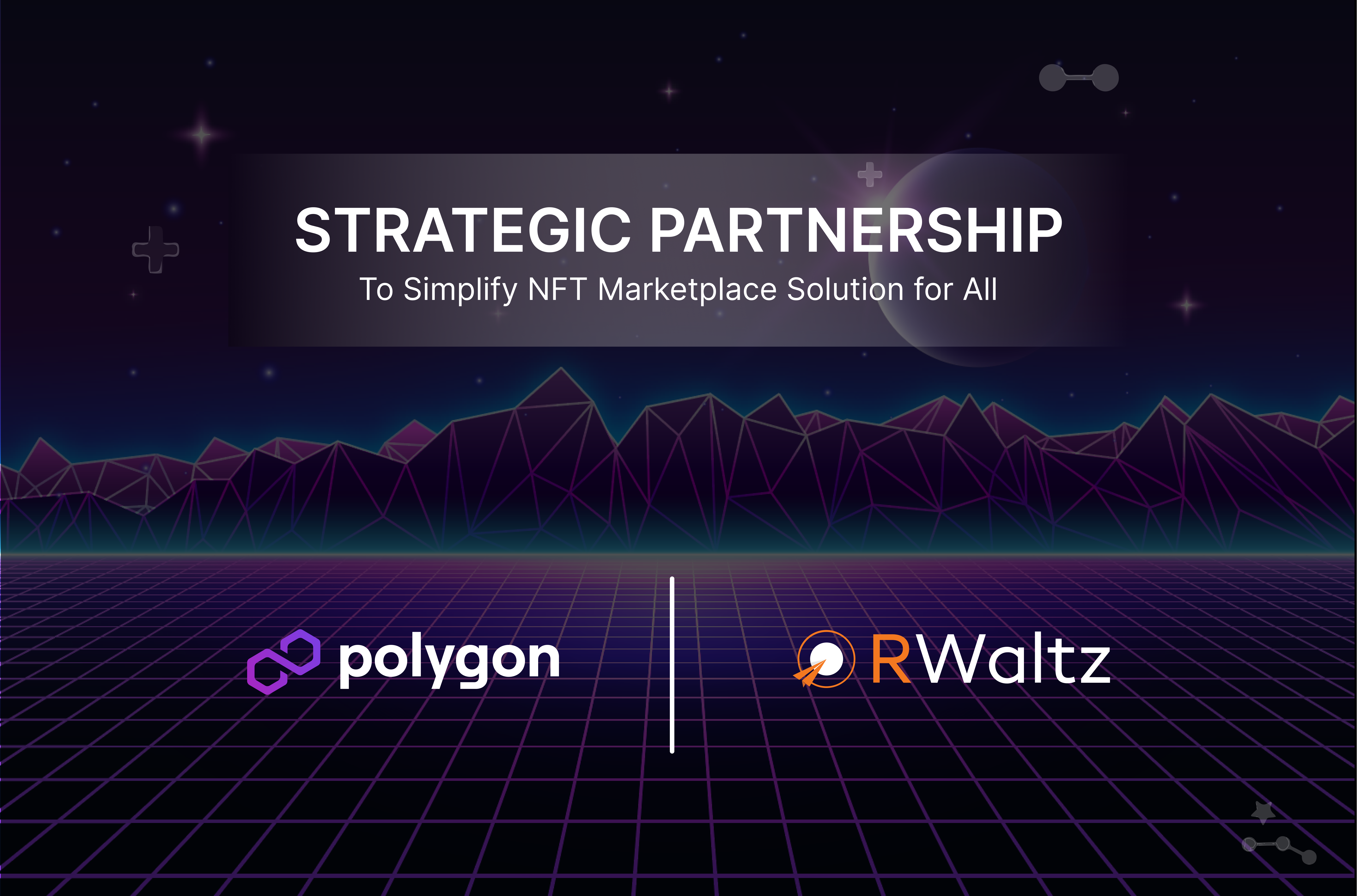 RWaltz, the trusted technology partner for a wide array of industries proudly announces its strategic collaboration with Polygon Labs, a leading layer 2 scaling solution for Ethereum.
The two companies will be seen transforming the way business is done delivering exuberant customer experience. RWaltz has recently leveraged Polygon's state-of-art infrastructure to develop ROLZ NFT which is a White Lable NFT Marketplace.
The leading tech frontiers will be working together to deliver an unprecedented level of scalability and accessibility for decentralized applications.
"This collaboration will help us to leverage the potential of the polygon in developing Blockchain solutions. We are expecting this contract to result in a powerful alliance that will drive the adoption of Blockchain technology," said Aditya Tayade, Director of RWaltz.
Through this partnership, RWaltz aims to achieve new milestones and engrave its success in the history of Blockchain.
Polygon Labs develops Ethereum scaling solutions for Polygon protocols. Polygon Labs engages with other ecosystem developers to help make available scalable, affordable, secure, and sustainable blockchain infrastructure for Web3.

RWaltz, a pioneer in Blockchain solutions is known for innovations in the technology space. Serving industry giants across the globe, RWaltz is now expanding its footprints with offices dispersed across locations.
Let's Discuss
Your Exciting New Project!