Crossing the International Boundaries
Streamlining International Transactions with our Innovative E-commerce Platform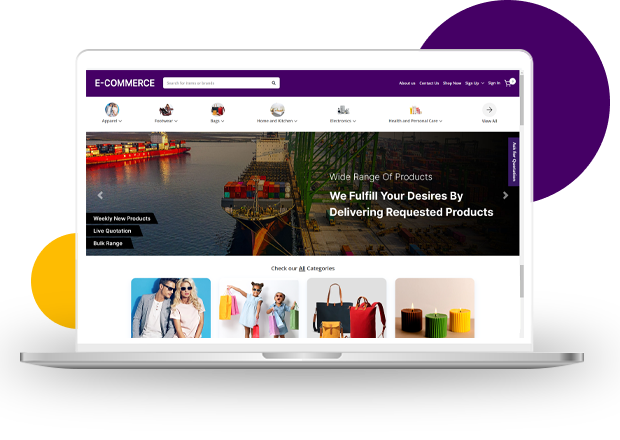 Crossing the Boundaries of International Trade through Service Excellence!
The platform serves millions of traders across U.S. & European markets delivering global exposure to the emerging wholesale and retail markets. This is an online wholesale marketplace that offers local, international, and independent brands to buy or sell products online.
Tapping into the global market, this platform bridges the gap between buyers and suppliers delivering a seamless trading experience.
Observing the issues in the wholesale trading market, the in-house experts of RWaltz decided to come up with a solution. Thorough analytics projected that there was a communication gap between buyers and sellers in the market. The trading was not in sync and had fewer opportunities for local brands to flourish in the markets.
RWaltz came up with a solution to resolve all the problems and the platform was born. The experts at RWaltz designed an eCommerce website delivering an exuberant trading experience through thematic design and an intuitive interface. The products were listed based on the categories and established a trust factor through the client testimonials.
Through this platform, RWaltz helped traders do business from anywhere and at any time. Today, this E-commerce platform has turned out to be a one-stop shop for wholesalers / retailers / Importers / suppliers that offers a massive number of products across multiple categories ranging from electronics to apparel.
Efficient communication between the suppliers and manufacturers is the key to the successful shipments of this platform. Traders across verticals exchange huge volumes of messages through website each day.
Traders across industries and beyond boundaries trust this E-commerce website due to its service excellence.