Artificial Intelligence & Machine Learning Company
Simulation of Intelligent Behavior in Computers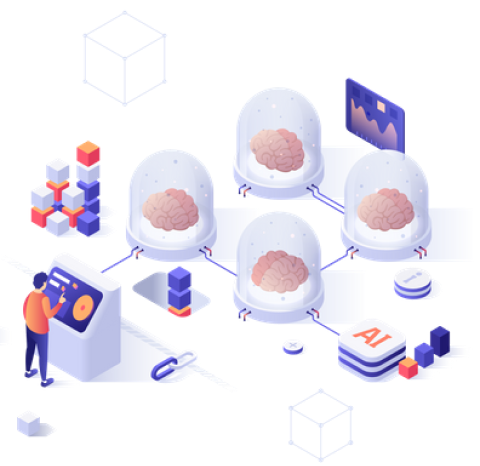 AI vs. ML vs. DL
Deep learning is a subset of Machine learning, and Machine learning is a subset of Artifical Intelligence, which is an umbrella term for any trained and smart computer program.
1. Real-time Loan to Value Ratio Indicators
Enable Banks to issue or restrict processing new loan applications based on LTV Ratio
Centralized Real Estate Centric Model representing all properties that are used as collateral
Phenomenal Reduction in Loan Processor's time
2. Loan Default Prediction
Visibility of all loan defaults by customer across all loan portfolios
Predictive Model to forecast loan defaults for customers
Marketing Team to target customers with Low indicators to upsell other Loan Products.
3. Loan Pipeline Optimization
Enabling data elements in the data lake and help the loan processors to understand their customers better and faster
A search engine to enable to search for customer profiles along with all loan activates
Connect to SaleForce.com (http://SaleForce.com) platform and ingest Loan pipeline data into the data lake
4. Real-time Liquidity Risk Dashboard
Track Deposits, Withdrawals, and Loan Payments as they occur and how It impacts the Bank's Risk
Built a Monte-Carlo Simulation models to run what-if analysis
Dashboard with all critical KPIs required to monitor the Operation and Credit Risk Indicators
Fraud Detection
Machine Learning
As a top-down approach create a profile that includes a list of various areas of possible fraud occurrences and their probable fraud types from the quantitative data.
Risk Measurement
Quantify the risk of fraud and deal with the high priorities by monitoring the ones crossing the statistical parameters.
Ad-hoc Testing
Perform ad-hoc testing and identify indicators of fraud and establish a good risk-assessment system.
Pattern Investigation
Investigate patterns and indicators that emerge in the process.
Report and Fix
Event-driven notifications to the management immediately with the mishappening activity monitoring and alerts and fix any broken controls immediately.
Build the model and Repeat
Quantify the impacts on customizable dashboards and build a cost-effective program with immediate returns - Implemented in Financial Institutions.